By now the Moto G6, G6 Plus, and G6 Play have leaked a lot ahead of their official unveiling on April 19. If you feel like your life can't be complete without another set of leaked images showing members of this upcoming family, then this is for you.
The new shots come from Olixar, a case maker that's been known to out unannounced phones in the past. They show the G6 inside a couple of cases from a couple of angles, and the G6 Plus with a screen protector applied.







Moto G6 (Play?) in cases, with screen protector
What's more, we also got a real-life image of each device to top things off - the last one on the right for both. The cases and screen protectors are already available for pre-order at MobileFun, here for the G6 and here for the G6 Plus.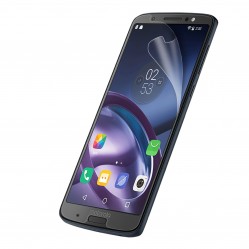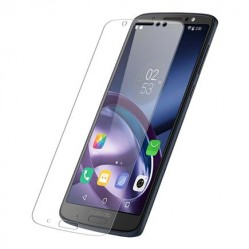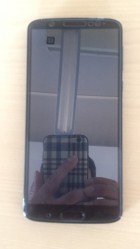 Moto G6 Plus with screen protector
As you can see, Motorola's new G-series devices don't go for the all-too-trendy notched look, instead opting for a more classic design, with a fingerprint scanner on the front even. Expect to see LCD panels with 18:9 aspect ratio on all of the G6 phones, and both the G6 and G6 Plus should keep the 3.5mm headset jack.
Oddly enough, the images above that are supposedly of the G6 show a single rear camera, which has so far been rumored to be a feature of the G6 Play only, with both the G6 and G6 Plus said to get a dual camera setup. Perhaps Olixar got confused by Motorola's naming scheme.
?
Google bought Motorola purely for their patents, that's how Google works.
Z
Definitivamente es ZUI. Although it doesn't matter. After Lenovo took them, the updates shines for it's lack, so, who cares. Tomorrow we'll see how expensive they want to sell us their ZUI. For me, no thanks.
M
Of course it will have Stock Android. Lemoto wont risk losing all of us.