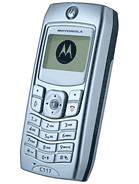 i
unfortunately i have this phone for over one year. only one good thing in this peace of art is battry life.

m
I've had it for a year now and it works just fine but I cant seem to find any accessories.
d
great battery,good functions,cheap and long lasting,keep it up moto!!!!
D
i use this phone only six month and it says
"sim card absent" up to now it is same.

so this is not durable.

I
its very low price phone battry is great
just for making calls and sms.
:>
Try It.

t
errrr yes i had this phone given to me to test out from work............................................­ 1 day later it blew up do not waste money on this crap
Q
Friends who use this phone, how is the battery life? and how is the speaker and the keypad for sms? thanks
b
Small, nice, simple and very cheap price, keep it up moto it is affordable and highly commendable.
Total of 74 user reviews and opinions for Motorola C117.