In case the original color variations of the Motorola Droid Turbo weren't interesting enough for you, then here's something you should consider: a blue model.
That's right, there's a blue Droid Turbo now, to complement the black and red iterations that have been on sale so far.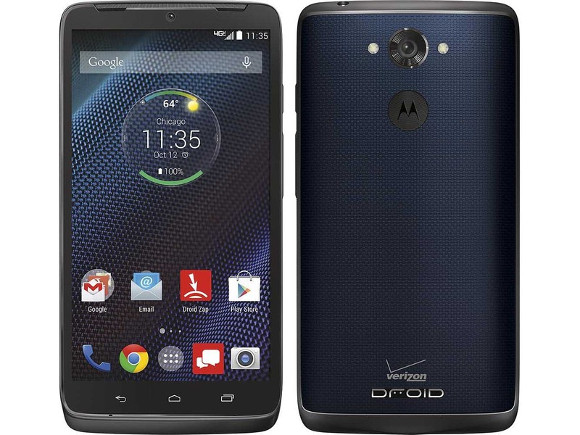 The blue hue is apparently going to be a Best Buy exclusive, so if you want to purchase it anywhere else you're out of luck. Obviously though you will be able to get one with a Verizon contract, even if you do pay Best Buy for the phone.
The blue Droid Turbo isn't up for sale yet. It has already been listed by the aforementioned retailer, but only with a "Coming Soon" notice attached. We assume it will become available in time for the holidays however.
Pricing is similar to what you'd shell out for the other colors - $199.99 with a new two-year contract, and $699.99 sans long term agreement.
g
Just buy the verizon version and get it unlock...just have ur nano sim ready and u have a droid turbo for tmo n att
D
Too bad the US won't get this phone in a GSM model for AT&T and T-Mobile. The Moto Maxx will only be international and while you can pick it up there's no guarantee that it will have the correct bands for AT&T and T-Mobile in the US to work ...
D
wow i like the blue better