Motorola has had a pretty nice track record when it comes to updating their devices. Moto smartphones generally run an almost stock version of Android are usually next in line after Nexus devices for OS updates. Sadly this was not the case with Android 5 Lollipop.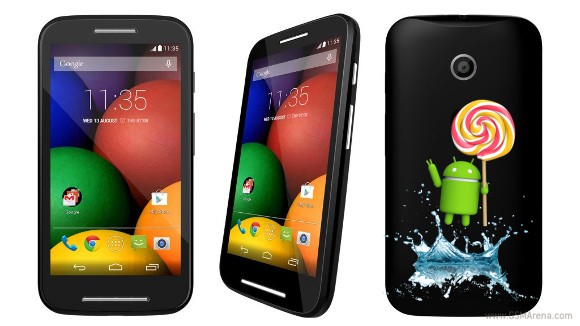 Progress has been slow and most of the Moto line is still waiting on a mass update. India seems to be the venue of choice when it comes to soak tests, as we have already seen a few, namely for the Moto G and later the Moto G 2014 and Moto X. Now the budget-friendly Moto E is joining the ranks as Motorola Feedback Network members are already receiving email invitations for the soak test.
So if you are among the subscribers of the feedback program and happen to be using a Moto E handset in India you are in luck. The soak test is expected to run for about two weeks and if all goes well the Moto E should see a openly distributed OTA, at least in India and join the ranks of the Moto G on the same market, which is already enjoying the Lollipop treatment.
A recent status update on the Motorola India Fans Facebook page hints at why the manufacturer is studding so carefully with Android Lollipop and taking its time. Presumably the initial Android 5.0 build was causing App lag and severe battery, WiFi, Bluetooth and Call issues on non-Nexus devices, which forced Motorola to wait it out so as not to disappoint its fans. The message also explains that the 5.0.1 patch was a hasty job and also not satisfactory for release on Moto handsets.
Now with Android 5.0.2 already a reality and presumably much more stable we hope that Motorola will finally push things along and carry out a full-scale international update to its device lineup as soon as possible.
V
I am waiting for moto e lolipop update..how to get it..my mobile not notified..
S
After update there is no space in my mobile how can I root my phone
s
My phone moto e L software notification no received