8MP camera with LED flash
The new Moto G features an 8MP camera with LED flash. The snapper is an improvement over last year's 5MP setup.
On the software side, the camera offers HDR and panorama. There are also features like face detection and geo-tagging that we've grown accustomed to in most phones nowadays.
The camera UI of the Moto G is quite simple. It relies completely on sliding gestures for zoom and settings - sliding from the left opens the settings, while sliding from the right opens the image gallery. Zoom works by sliding your finger up and down the screen. Capturing an image is as easy as tapping on the screen.
At the front of the Moto G, there's a 2MP camera capable of 720p video recording for video-chatting purposes.
The quality of the shots produced with the main camera is pretty decent. Colors come out good and there's enough resolved detail. Noise levels are slightly high, but that's not out of the ordinary in this price range. Solid overall showing by the Moto G.
For a direct comparison between the Moto G and Moto G (2014) you can check our Photo quality comparison tool. The new model has a 3MP advantage for stills, which helps improve the image quality.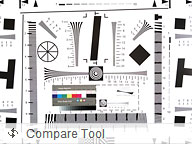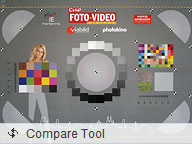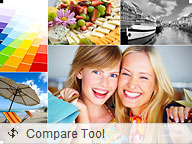 Motorola Moto G (2014) in our Photo quality comparison tool
720p video camera
The UI of the video camera has remained unchanged. Video capture begins by pressing the button located in the top right corner of the app.
The 720p resolution is rather low in this day and age, so understandably we are not particularly excited by the clips produced by the Moto G (2014). That said, the videos have smooth framerate, nice colors and just enough detail. With 2160p capable camcorders around, it's hard to give the Moto G output more than a passable mark however.
And this is an untouched 720p video sample taken straight from the new Moto G.
Here goes a slow-motion video sample from the device. The Moto G stretches 15 seconds of capture into a minute-long video.
Despite the bump in still camera resolution, the Moto G (2014) still records 720p. Here's how that compares to the original model.