Motorola has shipped 500,000 Moto X devices during Q3 according to a report from the research firm Strategy Analytics. The smartphone has been commercially available in the United States since late August this year.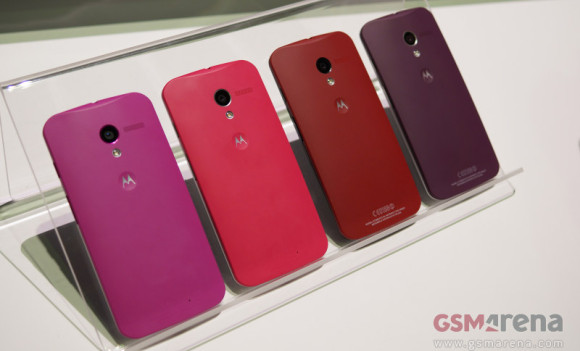 According to data from the same research firm, Motorola has shipped fewer than 2% of smartphones globally in Q3. The number is down from 4% two years ago due to the drastic reduction of Motorola's product lineup after the company got acquired by Google.
Considering that Q3 ended on September 30, the number of Moto X devices shipped falls right in line with previous reports. Back in September, a word got out that Motorola is moving 100,000 units of its flagship smartphone a week.
Recently, the Moto X received a price reduction both on and off contract. Combined with the now wide availability of the Moto Maker customization tool, it will surely help Motorola ship more devices in Q4.
The future of Motorola's global share of smartphone shipments could be up for an uptick too. Tomorrow, Motorola will take the wraps off the budget-oriented, globally available Moto G.
A
Love the phone. live in Australia. tried USA friends to get it. was too hard, all are forced on a contract. We still are to get one properly customised. Wanted unlocked. maybe another year. tried very hard but had to go HTC. Never mind. some of thes...
p
Super, After the big hit moto x follow by bigger hit moto G what will be next some feather phone from the 2005 :( MOTO MOTO where is your flagship phone?! Or maybe MOTO will turn into accessories building company. Good cases and panels for Moto X by ...
ADVERTISEMENTS