Camera
With a primary 5 megapixel camera and a 2 megapixel front-facing unit, the Motorola XOOM seems fit to meet the average smartphone user photography needs. It probably won't produce the stunning shot to hang up on your wall, but it will do for the occasional snapshot.
After all, taking photos with a tablet is hardly the most comfortable thing so we doubt any of the potential owners cares all that much about it. As long as the two cameras are there to provide the functionality needed for video-chatting and some augmented reality apps or games, it's all fine. The possibility to snap a label or two as a memory aid comes as a welcome bonus.
That's why we aren't going to take any points away from the XOOM because of the over-simplified interface. You get flash settings, white balance, color effects and scenes on a convenient dial as well as resolution settings, picture quality, focus mode and exposure compensation in the extra settings menu.
There are also shortcuts for switching between the two cameras and alternating video and still camera modes. Few users are ever going to need more than those available settings and shortcuts anyway.
Unfortunately, the image quality is average at best even if you only consider the 5 megapixel league. We aren't particularly impressed with the amount of resolved detail and the colors are not particularly precise either. Dynamic range seems pretty limited too and generally the low noise levels are one of the few good things to say about the image quality.
Photo quality comparison
After saying this, it's hardly a surprise that the XOOM didn't quite impress in our lab conditions photo quality comparison. It managed to keep pace with its Atrix cousin, but the iPhone 4 just blew it out of the water when it comes to image quality.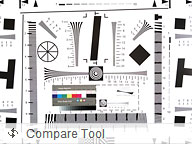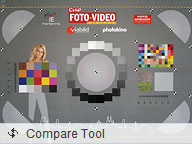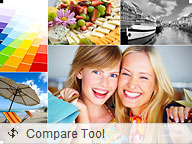 Motorola XOOM in our Photo Compare Tool
Video recording
We find the fact that the Motorola XOOM is unable to record 1080p video slightly puzzling. After all, the Optimus 2X does it with the same chipset so it should be technically possible. Yet, we'll let that one slip once again on the argument that tablets aren't meant as imaging devices.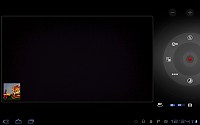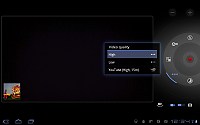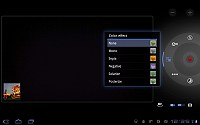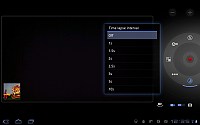 The camcorder interface is pretty similar
You can record 720p videos with both cameras so it's not too bad. Of course the quality will hardly blow your mind, but it should be good enough for the occasional YouTuber. Just make sure you have a place to rest your arms against or you are certain to end up with really shaky videos with a tablet that heavy.
And here's untouched video sample taken straight from the XOOM camera for you to enjoy.
Video quality comparison
Entering the XOOM into our video quality comparison tool revealed that the slate does worse in terms of resolved detail than the Atrix and even the iPad 2. The differences diminish in low light conditions and the XOOM even goes slightly ahead with its lower noise levels, but we really expected better.