Nearly one-third of all active Android devices now run Lollipop; 0.7% are on Marshmallow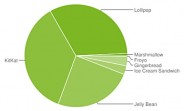 Google has released the latest Android platform distribution numbers, revealing that Marshmallow - which is the latest iteration of its mobile operating system - is now powering 0.7% of all active Android devices worldwide. That's slightly up from the December figure of 0.5%.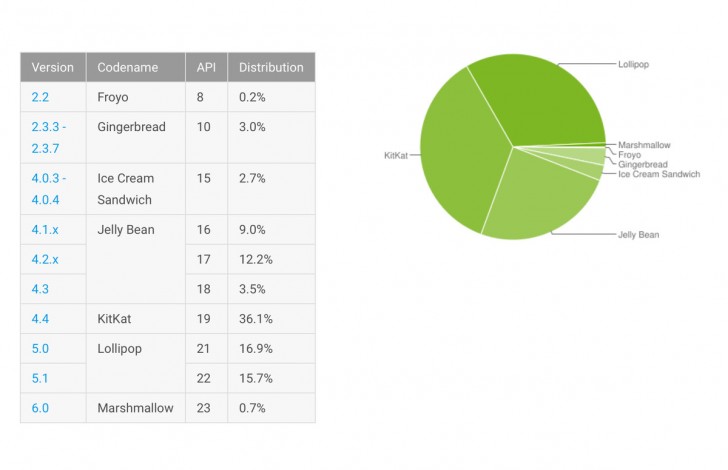 Lollipop meanwhile gained around 3% share, reaching a total of 32.6% this month. However, KitKat remains the king of the hill with 36.1% Android market share, although that's slightly down from the 36.6% share reported last month.
Among other older Android versions, Jelly Bean's share stood at 24.7%, down around 2%, while Ice Cream Sandwich and Gingerbread's share of the market stood at 2.7% and 3%, respectively - both marginally down. Froyo's share, however, remain unchanged at 0.2%.
j
i want to update kk version..but stillnot upgradeable ....wht do .......give me some suggestion .....
D
This is really bad actually. Android 5, KK, and JB are the fastest at adoption. my other phone is a JB , i have been using it forever. still doesnt seem to age that well...
?
Android F doesn't stand for Froyo, but for Fragmentation