Google has announced that the new Gmail layout - which was introduced back in April, and is currently available as part of an Early Adopter Program - will be available to all users starting next month.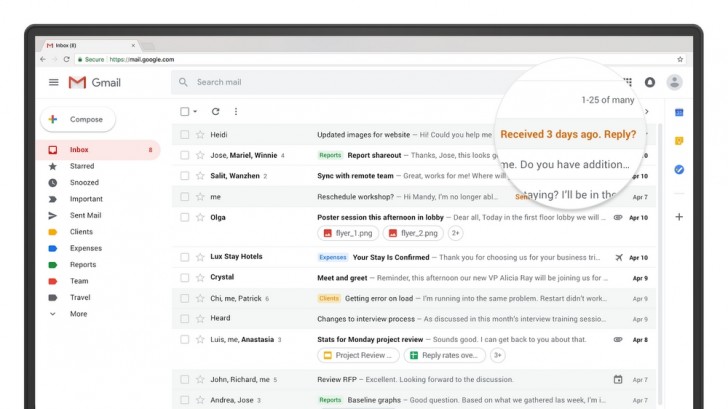 In a new blog post on its G Suite website, the company revealed some useful details for G Suite admins, saying they'll have the following options once the new interface is publicly available:
Immediately transition their users to the new Gmail
Allow their users to opt in to the new Gmail at the time of their choice
Wait approximately four weeks until their users are allowed to opt in to the new Gmail
The third option would be the default setting as well. The company further says that around eight weeks after the new Gmail is made available to everyone, users of the old layout will be automatically migrated to the new experience, with an opt-out option available for next four weeks.
And around 12 weeks after the launch of new Gmail, those who opted out will be automatically migrated to the new experience, and they won't be able to opt out then.
It's worth mentioning that the July launch timeline has been shared for G Suite users. But we see no reason why normal Gmail users would be excluded. So we expect the new Gmail layout to be available to everyone beginning July.
H
I am using it already, got it yesterday.
L
Where do I get the theme in the title?
ADVERTISEMENTS