New iPad Pros come with M1 chipset, 5G and Thunderbolt, the 12.9" model has mini-LED display
We knew that the new iPad Pros will have a chipset similar to the M1, but it's not just similar, it is the M1. Compared to the A12Z, CPU performance is up 50%, the GPU is 40% faster. You can configure this tablet with up to 16GB of RAM and up to 2TB of storage (the storage is also twice as fast as on the previous generation).
And to make these tablets even more computer-like, you get a Thunderbolt port. It has a peak transfer speed of 40 Gbps and allows you to hook up external monitors of up to 6K resolution as well as super fast external storage. And if you somehow have 10 gigabit Ethernet, it can handle that too.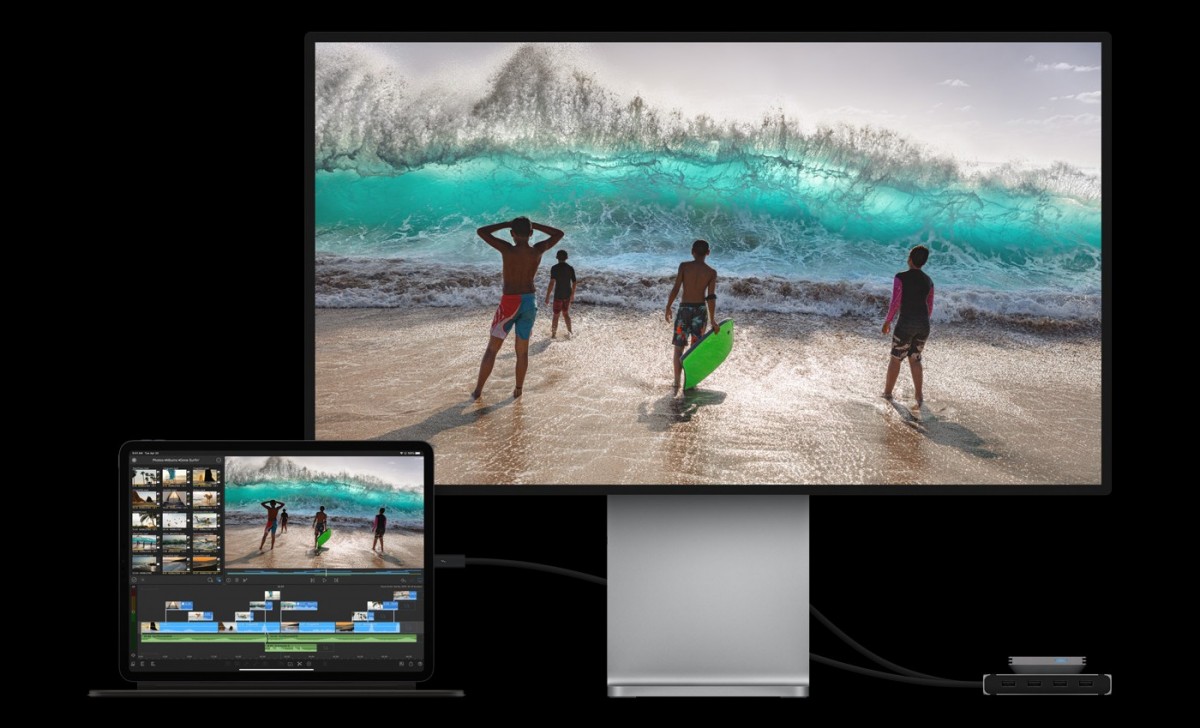 While you can connect an external display, you may have trouble tearing your eyes away from the iPad's own display – the rumors were right, Apple has equipped the iPad Pro 12.9 with a mini-LED panel (the 11" model still uses regular LCD).
It calls it the Liquid Retina XDR display, similar to the Pro Display XDR desktop monitor. It's super bright, peaking at 1,600 nits and achieving 1,000 nits full-screen brightness. And it supports all the high quality imaging formats (HDR10, Dolby Vision, HLG).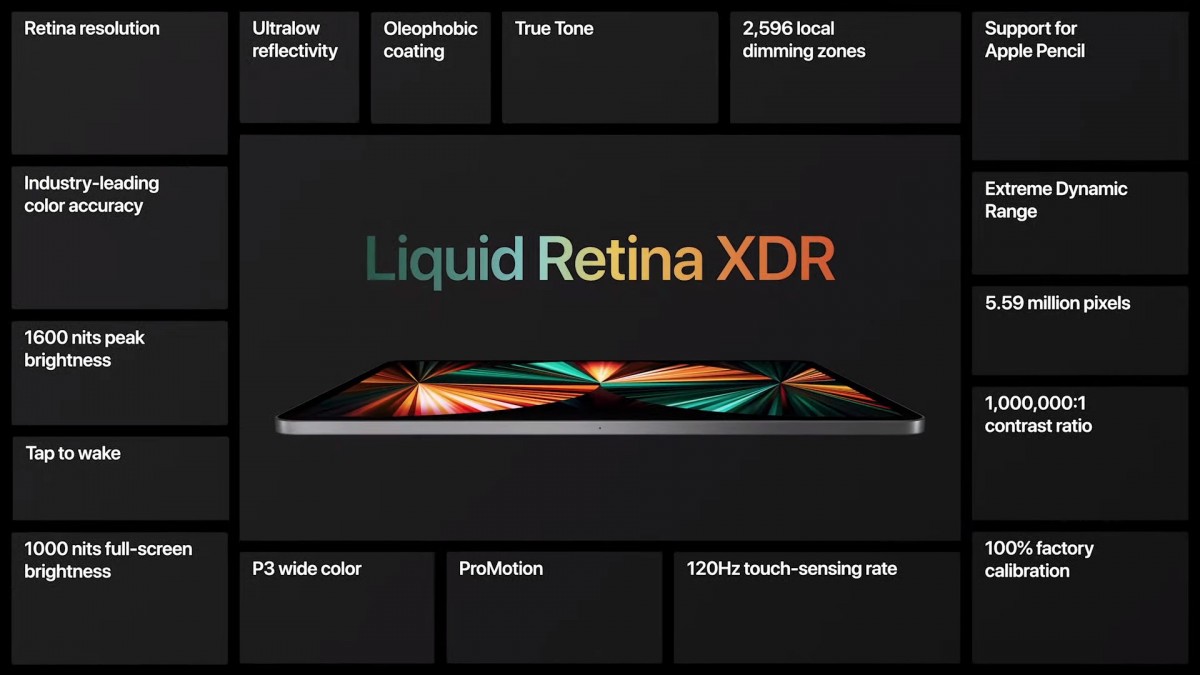 The heart of mini-LED is the new backlight, which consists of 10,000 tiny LEDs grouped into 2,500 local dimming zones (for comparison, the previous iPad Pro 12.9 had only 72 LEDs).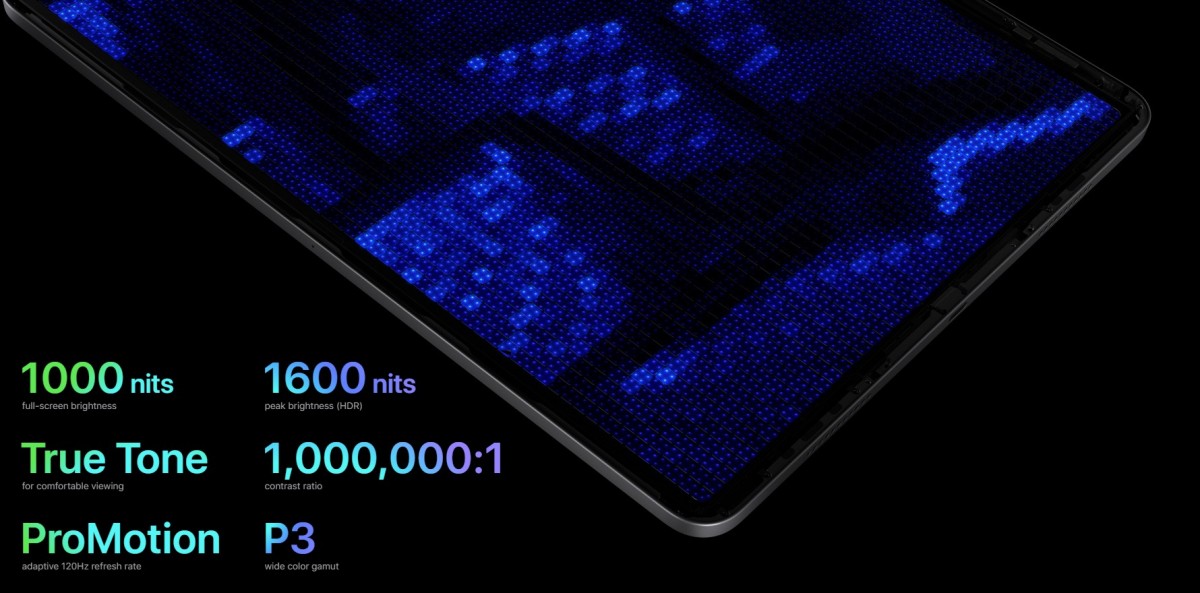 Both the 11" and 12.9" have ProMotion, aka adaptive 120Hz refresh rate. The 11" panel is old school Liquid Retina, however, meaning only 600 nits peak brightness. It still supports True Tone and uses the DCI-P3 color gamut, though.
While they can rival some desktops in terms of performance, the iPad Pros are still mobile products and they now have optional 5G connectivity, a first for the series. In the US this includes mmWave, which can hit 4 Gbps under ideal conditions. The 5G slates have an eSIM, so you can quickly sign up for a new plan.
The new iPad Pros have an updated TrueDepth camera with a 12MP sensor and an ultrawide-angle lens. Its 122º field of view enables a feature dubbed Center Stage – when in a video call, the tablet can zoom in and pan to keep you in the center of the frame. And if someone else sits beside you, it will zoom out so that both of you are in frame.
The dual camera on the back got its own improvements. It still has a 12MP main and 10MP ultrawide modules, plus a LiDAR scanner. Most of the improvements actually come from the faster ISP and NPU found inside the M1 chipset. They enable Smart HDR 3 and in low-light the LiDAR helps with autofocus. The tablet can also insert digital imagery and keep as background to create impressive virtual environments.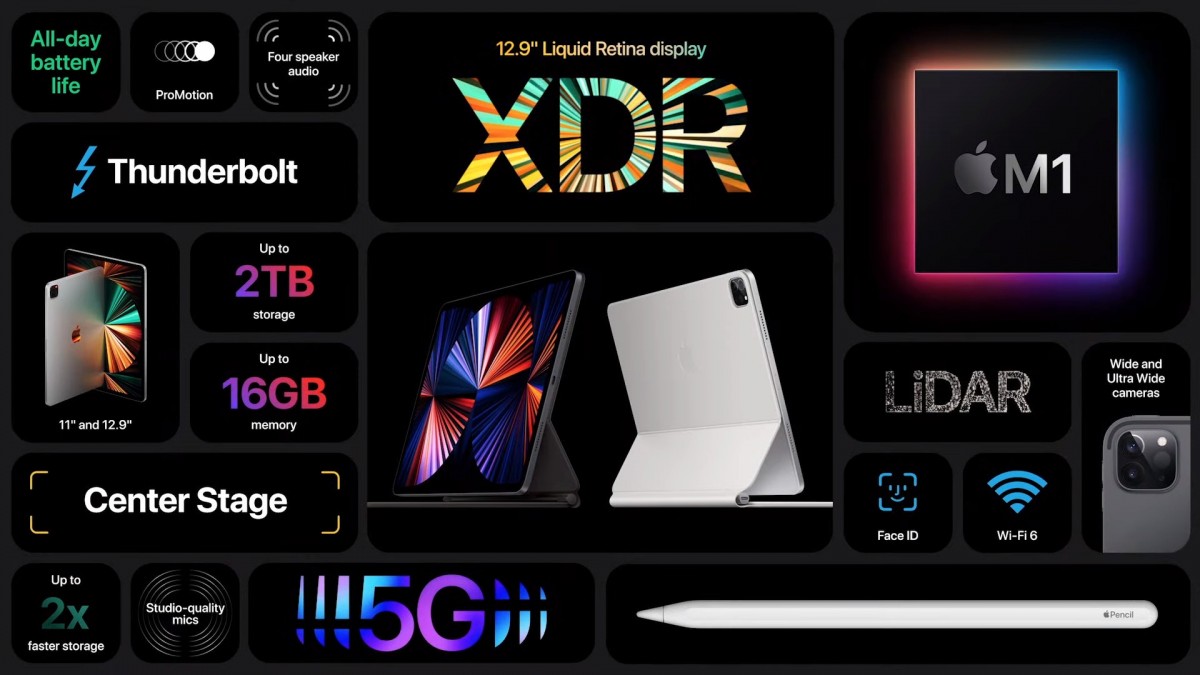 You can pre-order the iPad Pro 11" and 12.9" this Friday, the first units will be available on Friday. You better sit down for the pricing, though.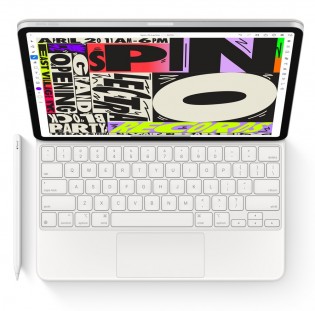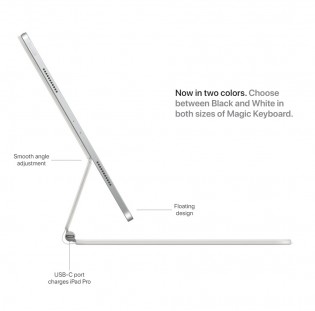 The Magic Keyboard is now also available in White
The new Apple iPad Pro 12.9 starts at $1,100, 5G connectivity is $200 on top of that. The smaller 11" model starts at $800. Note that the RAM capacity is tied to choice of storage. Below is a more detailed breakdown of the pricing:
iPad Pro 12.9
iPad Pro 11
US
UK
EU
IN
US
UK
EU
IN
128 GB
$1,100.00
£1,000
€1,200
₹100,000
$800.00
£750
€870
₹72,000
256 GB
$1,200.00
£1,100
€1,310
₹109,000
$900.00
£850
€990
₹81,000
512 GB
$1,400.00
£1,300
€1,530
₹127,000
$1,100.00
£1,050
€1,210
₹99,000
1 TB
$1,800.00
£1,650
€1,970
₹163,000
$1,500.00
£1,400
€1,650
₹135,000
2 TB
$2,200.00
£2,000
€2,410
₹199,000
$1,900.00
£1,750
€2,090
₹171,000
+ 5G
+$200.00
+£150
+€170
+₹14,000
+$200.00
+£150
+€170
+₹14,000
?
Sold my Ipad Pro 2020 in January and bought the S7+ which I am happy with. There were only a few things that really got me with the Ipad which is why I sold it. 1. File Management - what a bloody nightmare. Really really crap. 2. Silly gesture ...
M
Ah you are back again with your nonsense huh. Get some proof and come back. Then you can ramble all you want. The architecture doesnt matter when you can get the same work done. Why is it so hard for you get a simple fact like this? Why dont you...
ADVERTISEMENTS