Samsung's Beam phones with built-in pico projectors never really caught on, but the company has another one in the works. The Samsung SM-G3858 builds on its predecessor while staying in the mid-range.
The phone was certified by Tenaa, which is where the info comes from. The next Beam features a 4.66" LCD with only WVGA resolution and is powered by a quad-core processor at 1.2GHz with 1GB RAM. It runs Android 4.2.2 Jelly Bean.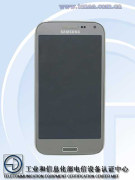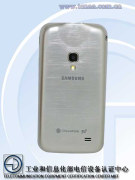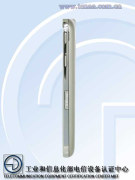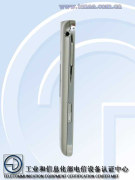 Samsung G3858, the new Galaxy Beam
Unfortunately, there's no info on the projector itself but the bump is visible at the top of the device. You can also see the projector button above the Power key. Previous Beams used nHD projectors (640 x 360).
Additional specs include a 5MP / 1080p camera, 3G connectivity (including TD-SCDMA) and a microSD card slot. The new Galaxy Beam measures 134.5 x 70 x 11.7mm and weighs 165.5g.
The device bears the China Mobile logo on its back, but that doesn't preclude the possibility of an international version.
D
List another phone with a pico projector. The only one phone that I know is another Samsung beam, but it was running with Gingerbeard 2.3. Most pico projectors alone cost over $250-$350 So you are getting a jellybean phone and projector all in one....
F
They have good features But the price is high for example if we have a price range of 150 to 200 $ u can get either lumia 520 or s dous s7562..... the s dous is laggy , and slow and run on android 2.0.2 but the 520 is fluently smooth and it should be...