After long and arduous development, the ambitious Samsung Pay service is now showing a lot of promise. Despite still being in its infancy, the phone-based payment platform is already off to a flying start on the OEM's home Korean market, with over $30 million worth of transactions for a single month since its launch.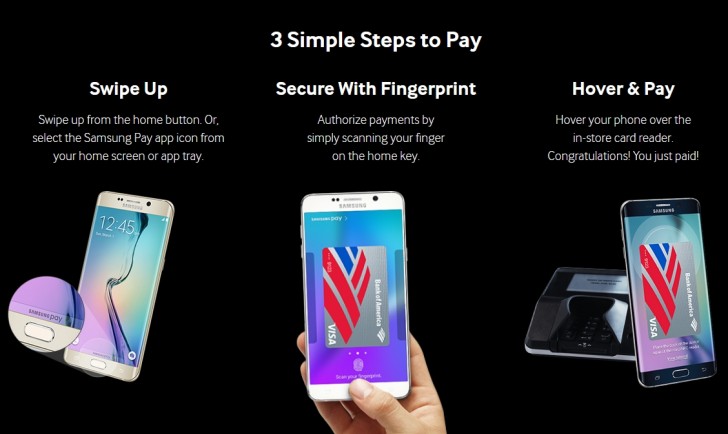 All seems to have went well with this beta rollout and Samsung Pay is now officially live in the US as well. The service has already undergone beta testing in the US as well and the Korean giant is now spreading the word and trying to tempt users to give the platform a try. Samsung's latest ad highlights just how easy using Samsung Pay is, the main focus being the industry-leading combination of NFC and MTS-based technology. The video is done in a very lighthearted and wholesome tone, but it does take a few stabs at competitors.
For anyone unfamiliar with the concept, here's the short version: When Samsung set out to create its mobile-based payment solution it wanted to go one step beyond competitors such as Apple Pay and Android Pay. Instead of relying solely on NFC and potentially requiring additional hardware from merchants, like the latter two, Samsung Pay also supports MST-based transactions, or in other words, uses a technology that imitates a card swiping through the payment terminal via magnetic waves. This new concept was a great technological challenge, but, in the end, Samsung achieved an almost magical result – paying with a phone at almost any conventional terminal.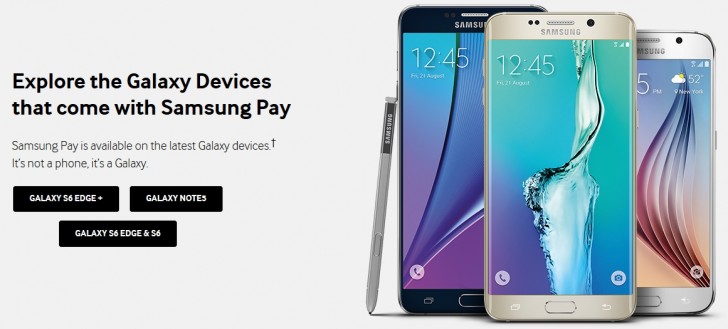 This definitely gives the platform an edge over its competitors and so do future plans for implementation of online payments (PayPal style) into the system as well. This could make Samsung Pay incredibly popular in the US as a universal payment tool. But, before you get too excited and start tossing your credit cards in the drawer, Samsung Pay still has some important limitations. First, you need a compatible Samsung device that has the MST hardware to use Pay. Currently, these are the Samsung Galaxy S6, S6 edge, Note5 and S6 edge+. Then, you need a compatible card, from a supported bank.

These currently include VISA, MasterCard and AMERICAN EXPRESS, issued by a supported bank. This list is sure to grow in the future with more credit and debit cards, as well as merchant cards and vouchers all with the ultimate goal of getting rid of those clunky plastic cards. To sweeten the deal even more and facilitate a quick US expansion, Samsung is also offering a free gift to early Pay adopters. If you download and activate the app on a supported carrier and with a supported card before October 11, you can choose between a free wireless charger or a flip case. More details can be found at the second source link.
r
you kind of have a point not in the short term but it might happen in the long term but I agree with you its impossible for such an investment to be made at this time. anyway thank you for reminding that 50 states that join together are greater than ...
N
Love the tech but the problem is, a lot of people shop at Walmart in Canada and USA and after their recent upgrades, their payment terminals still don't have NFU. A lot of places still don't have them because they don't think it is a cost effective t...
?
The ad looks good and promising for samsung pay, unfortunately, I don't and will never purchase a samsung phone to test it out.