A new update has been pushed out to SwiftKey's Android client. The update brings along a "highly requested" feature: the ability to customize the keyboard with sound profiles. A total of four new profiles have been added: Traditional, Android, Modern and Blip.
You can access these by tapping/sliding the hamburger icon on the left of the prediction bar, and then entering the SwiftKey Hub. From there, open the 'Typing' panel and select 'Sound and Vibration'.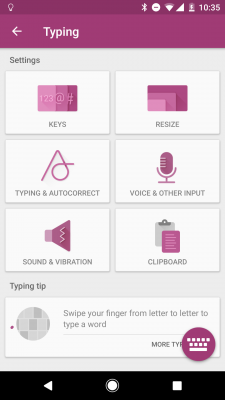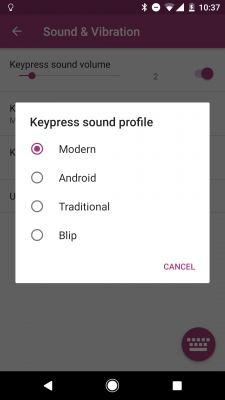 Head to the Play Store link below to download the updated app.
D
I'm currently using Google's Gboard and I'm really enjoying it
b
While I really like swiftkey it's just too damn ugly imho. I use the stock Samsung keyboard plus gboard is installed. Just in case I need it.
D
Depends what your phone is. I used to have that lag on slower phones but on my LG G5 I don't get that lag. However, that's sad because it means Swiftkey needs extreme quad core speeds to run fine. GBoard probably runs well on all phones. I did try ...