BlackBerry's Virtual Expert app now available for Priv, hits Google Play Comments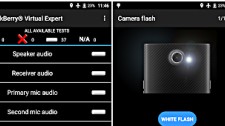 D
With google's interface and blackberry's apps and security, this co. has a good chance of saving itself. chances will be increased if they bring down prices to about 23000 and increase their availability in online market.
D
Just need the BlackBerry browser and filemanager now. If they make those apps android the only thing that'll annoy me about the device will be the android user interface.
D
Best smartphone of 2015 and it keeps getting better!