Nextbit Robin is now live at Kickstarter awaiting for your support. The company employs brains from big manufacturers and intends to change the way how we use the smartphone and pave a new path for Android.
Nextbit Robin was designed not to be the pretty slippery phone like most of the flagships today are, but instead it takes a different approach for putting handling before looks. Indeed the Robin isn't the typical smartphone we are used to see this year, but we have to admit it still looks pretty. The team assures all the controls have been thoughtfully placed for maximum user friendliness - but on the other hand - which phone maker doesn't?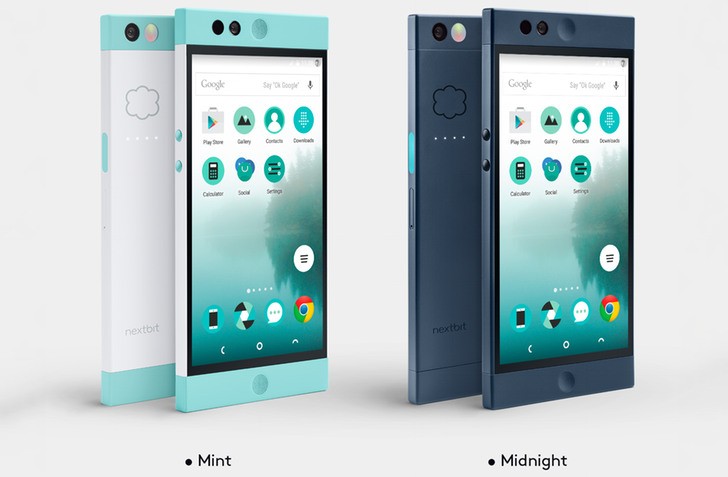 The Robin is built around a 5.2" IPS 1080p display and runs on Snapdragon 808 chip with 3GB RAM. It has a 13MP rear camera with phase-detection AF and dual-tone flash, as well as a 5MP selfie snapper.
Robin's connectivity package includes a USB Port-C port with quick charging support, Bluetooth 4.0, NFC, Wi-Fi a/b/g/n/ac, LTE. There is also a fingerprint scanner, front stereo speakers and a 2,680 mAh.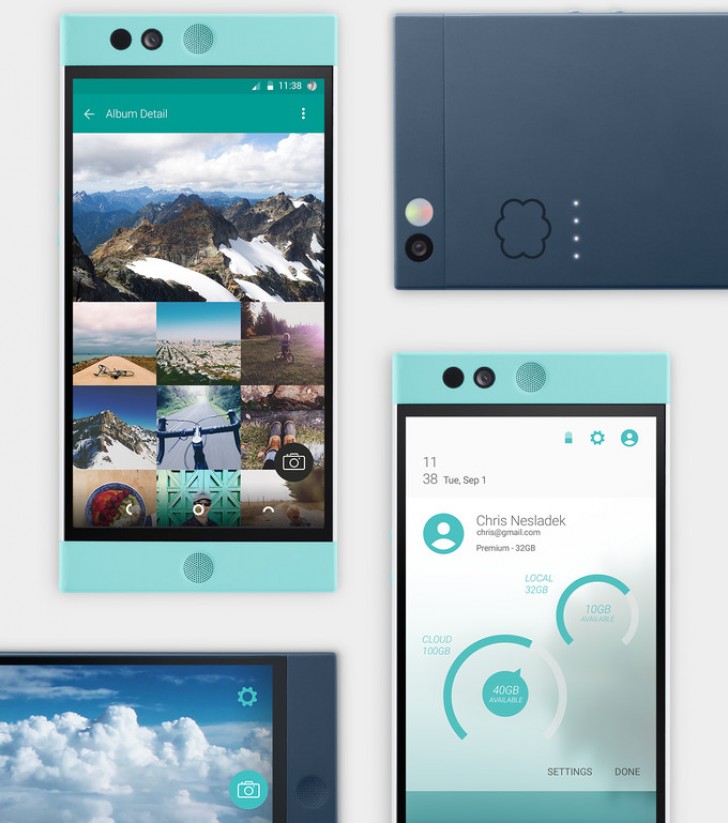 Finally, there are four notification LEDs on the back of the Robin, which will notify you for everything that's happening on your phone.
But the specs aren't what makes the Nextbit Robin so interesting. It runs on the latest Android Marshmallow OS and comes with 32GB non-expandable storage. But you are not limited to those 32GB inside your phone - this is where the internet cloud comes in. The Nextbit take on Android introduces an entirely new way of handling phone storage.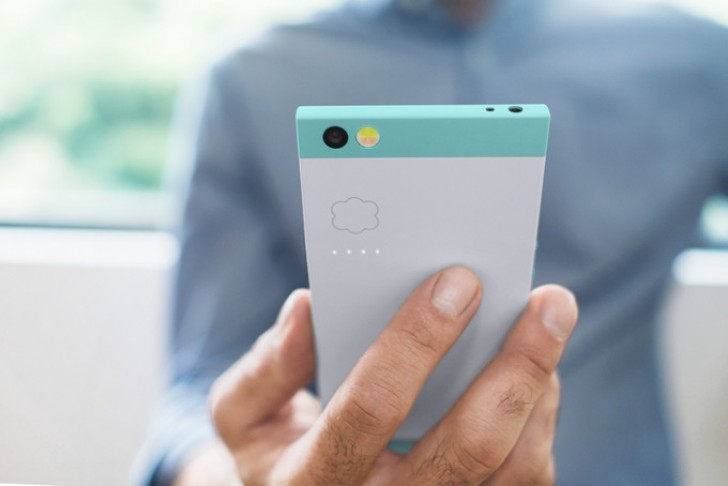 The OS will backup everything in the cloud - multimedia, apps, and data. Once it detects you are no longer using an app or some photos - it will delete them from the phone, knowing they are up in the cloud. The deletion process won't require to be online, but should it happen that you need that data back - you would definitely need an internet connection to retrieve it.
Anyway - the Robin will manage your phone storage in a way that you will never actually run out of space. Everything that matters to you will be kept offline, while everything else will be pushed from the cloud upon request.
Everything is backed up regularly when you are charging your phone and you have an active Wi-Fi connection. The Robin comes with 100GB available cloud space for everyone, but it promises not to charge for additional space. If users pass the 100GB cap, the cap will be raised instead of charging you for the extra gigs.
Nextbit Robin is now available on Kickstarter. The first 1,000 backers will get it for $299, while its regular Kickstarter price is $349. The retail price of the device when it becomes publicly available will be $399.
The first batch of Robins will ship in January next year, the next one is scheduled for February 2016. The phone will be manufactured by Foxconn.
So what do you think - should all your phone's data be up in the server cloud or not?
l
Heart capturing design I like the mint color - i love..... am really waiting to buy this phone.... its olrdy avaliable on flipkart.... just waiting aug 2016 to hit..... so this cloud phone can be in my hand.
D
Couldnt people just get the unlimited data plan from T-Mobile or any other provider? That would completely solve the problem. I have the unlimited 4g lte plan and honestly im planning on getting the robin considering i don't have any data limits at a...
B
You can pin the important documents/apps that you want to be always on your phone. So they wont get deleted if you almost never use them.