Asus is gearing up to introduce its next ROG Phone and according to speculations the phone will come with a 6,000 mAh battery pack. Today, Chinese leakster WhyLab shared a live image of the phone in question.
We only get to see its back which shows a slightly altered design compared to the outgoing ROG Phone 3 with a triple camera setup and 64MP primary camera. We can see the new design is an evolution of the ROG Phone 3 instead of a complete redesign. The bottom left corner appears to have a special red button which is speculated to act as a shortcut to gaming mode.
As for the actual name of the device we get a hint it might end up as the ROG Phone 5 due to the tendency of Chinese makers skipping the number 4 which is jinxed in Chinese culture.
In addition to the image leak, we have a listing on China's 3C certification website for what is believed to the exact same ROG Phone. The device bears the ASUS_I005DA model number and is listed with 65W charging support.
This is the same device that was previously benchmarked on Geekbench with the Snapdragon 888 chipset, 8GB RAM and Android 11.
As for the phone's launch date, a previous teaser poster might indicate a March/April release date.The image shows the Aries constellation which in astrology is associated with the time period between March 21-April 19.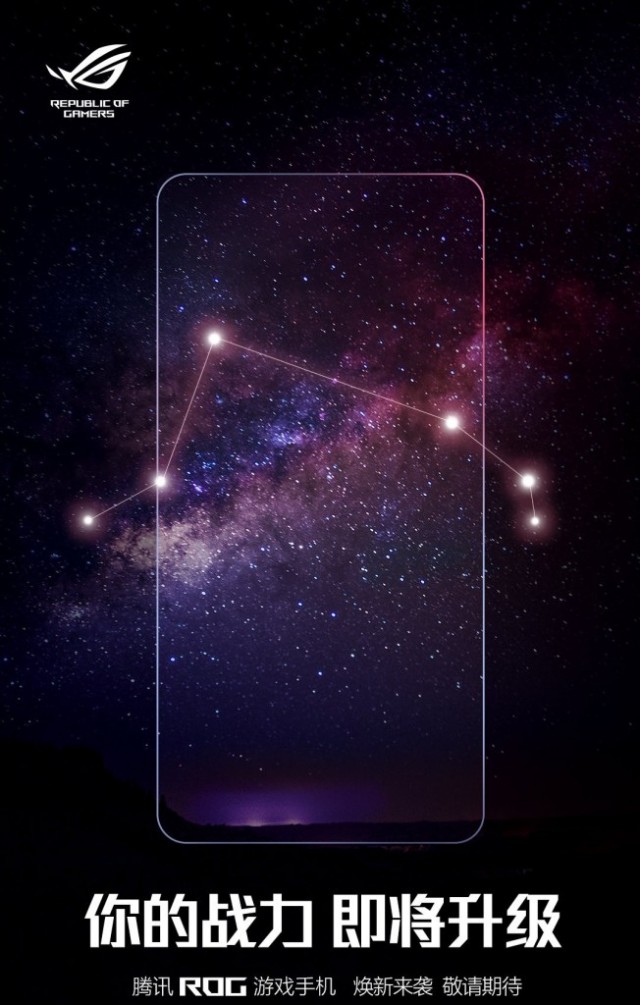 Teaser poster for the upcoming ROG Phone
ADVERTISEMENTS