Ever since the day the Nexus 4 was officially made available, Google and LG have been struggling to keep up with demand. Google has recently blamed LG for the Nexus 4 scarcity, but according to LG, production was in accordance with figures provided by Google.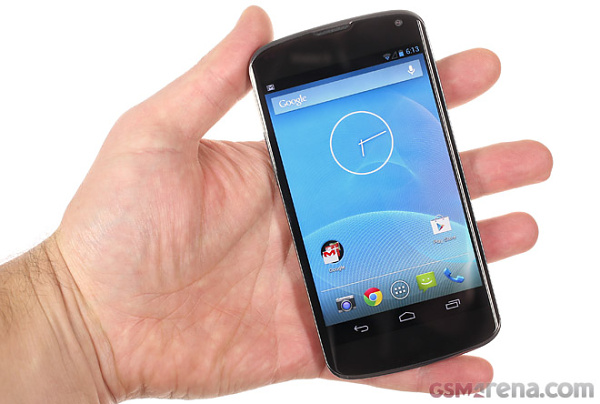 As such, LG France blames Google for the current shortage, since the predictions given by Google on the basis of previous Nexus sales turned out to be lower than the actual demand. LG France has since increased the production scale and expects the "market strain" to be gone by next month.
LG has also denied reports suggesting that the Nexus 4 was sold at a loss and the company claims to have reached an agreement earlier on a reasonable price with Google.
Source
?
I just got it yesturday,great phone,latest 4.2.1.,and its super-fast(as i was expected) the screen is superb...the only thing is the non-sd storage,i got the 16 gb.but its no so bad.and it can realy do a quite-few things at once,without even little g...
K
Waited for so long and fedup. Got Optimus G
M
Next month? Stall a little longer why don't you? Samsung S IV comes out and the Nexus 4 is toast ... Well maybe not toast but sales will suffer ...
ADVERTISEMENTS