If you have been living outside the US and have been itching to buy the new Nexus 6, Google has some good news for you. The Nexus 6 has gone live on 12 additional countries around the world, although it's not yet available for purchase.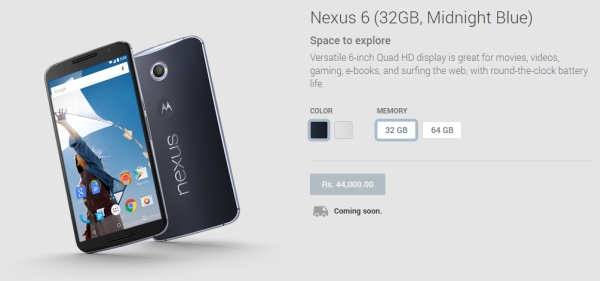 The list of additional countries includes Australia, Belgium, Canada, France, Germany, India, Italy, Japan, Netherlands, Spain, Sweden, and United Kingdom.
As mentioned before, it's only listed in these countries and you can see the price but can't purchase it yet. Although the phone should go on sale shortly some time later this month, in very limited stocks, as usual.
?
does anyone know when will be N6 available in Hong Kong ? It's 2months since the initial launch........
n
Yeah i agree, 3g phone worth rs 44k is worthless. If u want 6 inch screen phone go for lenovo vibe z2 pro
M
I live in the Caribbean, Jamaica to be precise. Google needs to ramp up their efforts to roll out access to the play store so that we here in the Caribbean can finally enjoy the nexus line of products to the fullest.