Nintendo has officially changed its retail pricing for the different Switch models for Europe and the UK. The change in price is now reflected on Nintendo's UK and EU (Spain) websites.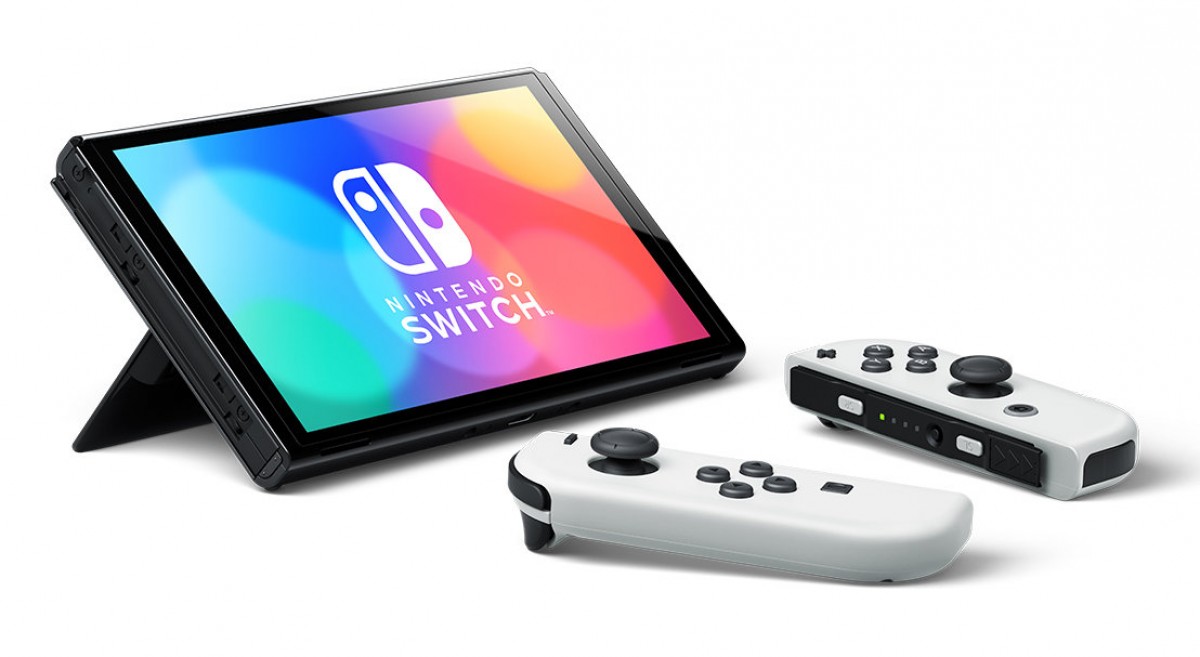 Nintendo Switch OLED (2021)
The Nintendo Switch originally sold for €330 and £280 in EU and the UK. but now with the new price change, the standard Switch will run €300 and £260. The Switch OLED and Switch Lite are also getting price cuts. The OLED model, which isn't available yet, is also receiving a price adjustment. Here are the new prices for EU and UK:
Nintendo Switch Lite: €220 /£200
Nintendo Switch: €300 /£260
Nintendo Switch OLED: €365 /£310
Nintendo also offered the following statement about the price change to Eurogamer:
Nintendo of Europe is changing the European trade price of the Nintendo Switch console to retailers. More than four and a half years after its first release, Nintendo Switch continues to have strong sales momentum in Europe. After carefully weighing up a variety of factors, including currency exchange rates in Europe and the upcoming launch of Nintendo Switch – OLED Model, we decided that now was the appropriate time to change the European trade price of Nintendo Switch.
Although Nintendo decided it was time to drop the price of its Switch console lineup in the UK and EU, no other regions are seeing a price cut at this time.
The Nintendo Switch OLED will go on Sale on October 8 with a larger 7-inch OLED screen, new and improved adjustable kick stand, updated TV dock, and a new white model.
?
LOL. What game is re-released every year? You're pathetic.
Yes, you are righ 100% but it still doesn't interest me anymore. Plus I have a strong gaming PC so I don't need a NUC. I spent already a ton of money on stuff that I realised later that I didn't need it 100% so I am not going to do the...
ADVERTISEMENTS