The Nokia 3.1 went official back in May and it's rolling across global markets since. Russia was first to get it, followed by Jordan, and more recently, the US.
And now, you can add more more market to that list, the UAE, where the handset is available to purchase from Axiom Telecom.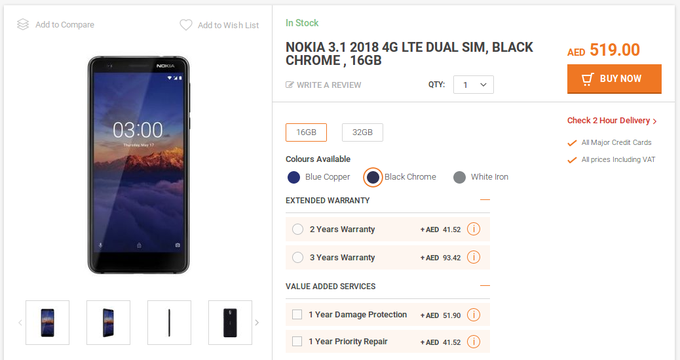 Both 16GB and 32GB storage options are listed on Axiom Telecom's website, although only first one is currently available. Price tag is AED 519 ($140). Available color options include blue, black, and white.
C
That is, because you follow the hype. Stay chill relax and stop hyping. You will soon realise it is actually normal what they do. They are at the beginning. They do not have billions to spend on manufacturing/assambly. Patience is a virtue.
L
Affordable Nokia phone. It could sell. But after seeing Nokia 5.1 is only $120 in China this Nokia 3.1 is overpriced.
?
Seems it will be available in most European countries in 1-2 weeks, at about EUR 160.