Plenty of games on board
There are several games preinstalled and they are diverse enough to help most people kill a bit of time.
First up is Bounce tales - a fun, cartoony platformer that follows the adventures of a blob.
Brain champ is a collection of simple puzzles - a variant of Simon Says, simple math questions (2 + 4 = ?). The puzzles may be simple but since you're running against the clock, things can still get pretty competitive.
City Bloxx is the well-known block stacking game. Be warned, it's addictive.
Block'd is a version of the popular Bejeweled game where you have to bring blocks with matching colors together in order to discard them.
High Roller casino can help you satisfy your thirst for gambling, without forcing you to spend cash in a real casino.
Rally stars will appeal to racing fans.
And in the end is a Sudoku puzzle game. Its inclusion is no surprise - these puzzles have become very popular. If you're a Sudoku buff, this may very well bethe most used feature on the phone.
Final words
Now, we're at a place we've been before. Some things have changed but essentially it's the same experience. We're pleased with the refreshed UI, but that's pretty much it for the updates.
The price is the attention grabber for the Nokia 6303i classic – given its metal build. The 6303i is very good at what it does but S40 UI has inherent limitations which you may need to consider. They are unlikely deal breakers though – at this price point and for the intended target audience.
But before you run off to the store, here are several alternatives you should consider.
The Nokia 6303 classic is an obvious option – it's got an auto-focus camera and VGA video recording @15fps. The smaller microSD card and the older UI aside, the 6303 classic has the same features as the 6303i.
Or you could go with the newer series that succeeded the classic line. The Nokia C5 is a bit pricier, but puts GPS and Symbian in an equally compact package.
You could of course go for a phone from a couple of years ago. The kind that used to be top-of-the-line but now cost and do more or less the same as the 6303i classic.
The Samsung U800 Soul b (if you can still find it in stores) offers some improved UI features such as Smart dialing and an office document viewer plus it has a 3 megapixel auto focus camera, 3G and a similar all-metal design.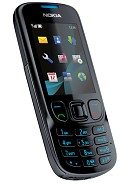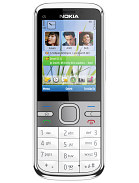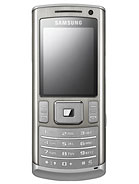 Nokia 6303 classic • Nokia C5 • Samsung U800 Soul b
Touchphones have gotten really cheap too, so you can get one for about the same amount of cash. The LG KP500 Cookie, LG GD510, the Samsung S5230 Star and even the Nokia 5230 fall squarely into this category.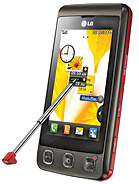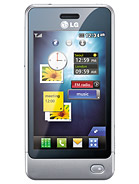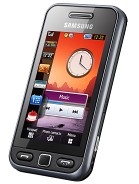 LG KP500 Cookie • LG GD510 • Samsung S5230 Star • Nokia 5230
Even though a bit overpriced at the moment of writing, we guess Nokia 6303i still has its market segment – it's exactly what many people are looking for. It won't make you feel guilty about spending a pile of cash on a gadget, but it's not a cheap-looking compromise either.