12MP normal cam plus 13MP telephoto cam
The Nokia 7 plus packs a pair of cameras on its back, the same two cameras you'll find on the Nokia 8 Sirocco, for the most part. The primary cam is built around a 12MP dual pixel sensor (1.4µm pixel size) behind an f/1.75 aperture lens.
The secondary cam is a telephoto one that delivers 2x optical zoom, even though Nokia doesn't specify focal lengths. It uses a 13MP sensor, this one with 1.0µm pixels, though it still outputs 12MP images. It's got a dimmer f/2.6 lens in front.
The lenses carry the Carl Zeiss branding - the collaboration between the two companies goes back more than a decade.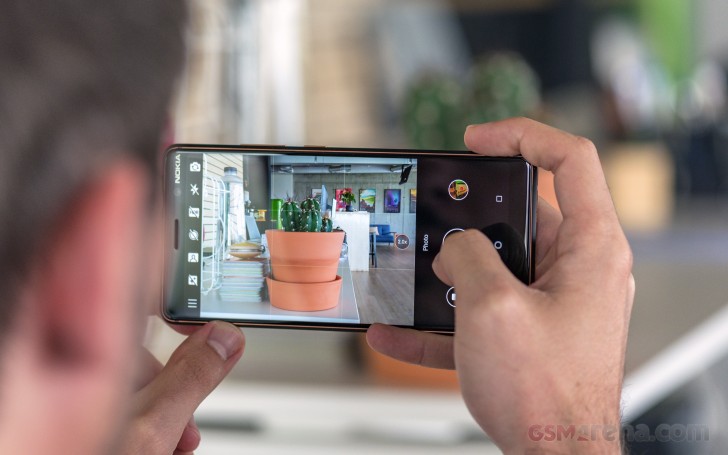 The camera app on the Nokia 7 plus is practically the only piece of custom software on it. And we're temped to say that it shows. It's not bad, strictly speaking, but it's not necessarily good either. One major beef we have with it is the position of the rear/front camera switch - it's your only way of going into selfie mode (up/down swipe doesn't work) and it basically requires two hands.
There's a column of icons for quick settings: face smoothing, single/dual/P-I-P (for combined front/rear shots), self timer (off/3s/10s), HDR (off/auto/on), and flash (yup, off/auto/on).
There's a menu button below all these, which works in mysterious ways when you're in landscape orientation. Tap it, and a menu slides out from the left. Try to pull that same menu with a swipe from the left and you'll draw your notifications shade. Interestingly, if you swipe up from the bottom edge, the menu will still slide in from the left. This does make sense when you're using the phone in portrait - a swipe in from the left pulls the menu from the left, as it should be. Are we looking too much into this? Yes, we probably are. Move along then.
Pro mode is accessible either from that same menu, or simply by sliding the shutter release button inward - now that's neat. Of course, it's been a staple of Nokia camera apps for as long we can remember - the five-year-old Lumia 1020 we pulled out of a drawer recently has it.
Anyway, Pro mode lets you pick one of five white balance presets, focus manually, choose ISO (100-3200) and shutter speed (1/500s-4s), or set exposure compensation (-2/2EV in full stop increments).
Image quality
Image quality out of the Nokia 7 plus' main camera in good light is quite good. The resolved detail is on par with other 12MP cameras and and noise isn't an issue. The phone exposes consistently well, but dynamic range isn't wide enough to capture (admittedly difficult) high-contrast scenes - both the snail, and the iPhone mural shot have burnt highlights and pitch-black shadows. We do like the Nokia's colors - saturation's been nailed just right.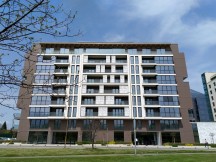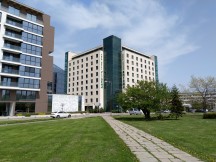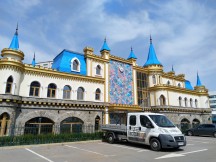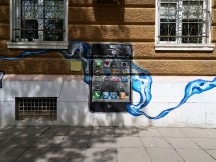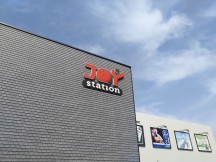 Daylight samples - normal camera
The telephoto cam comes very handy in good light bringing distant stuff closer. Its images are a little softer, and contrast is lower, but it's a reasonable price to pay.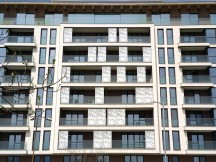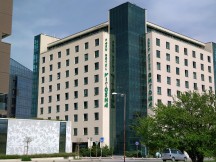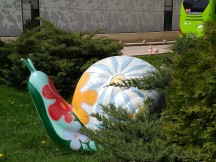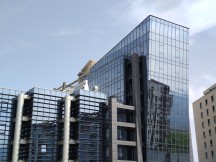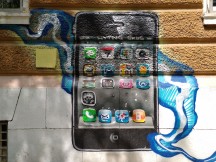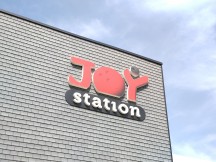 Daylight samples - telephoto camera
You could try and battle the limited dynamic range with HDR, but it's tuned in such a way that you won't be getting much of the shadows back. In fact, you might lose some more detail in the deep dark areas, but you'll get brighter lower mid-tones and salvage some of the highlights. The results are usable and come with no penalties in detail. Unfortunately, the Auto mode is a little too conservative, and we found it wouldn't kick in in situations we'd have liked it to.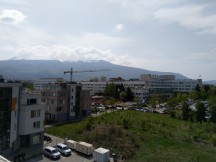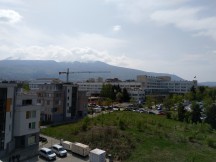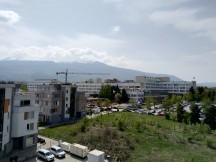 HDR, normal camera: Off • Auto • On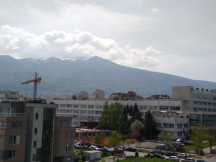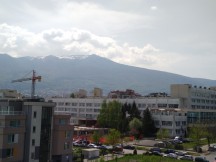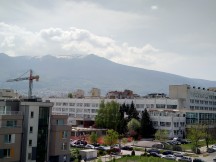 HDR, telephoto camera: Off • Auto • On
In low light, we found the Nokia 7 plus to underexpose a little, but still produce decent images. Quality isn't Galaxy/Pixel/P20 Pro grade, but still usable, and if you remember to tap on a dark area to expose brighter or dial in some positive exposure compensation you'd like the results better.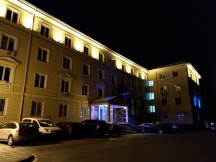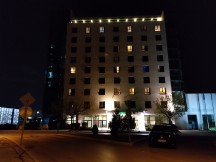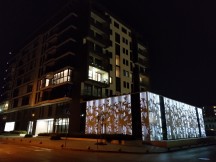 Low-light samples - normal camera
As with many dual camera implementations on the market, once the light drops below a certain threshold, the telephoto camera doesn't work and instead you're getting digitally zoomed in shots from the normal cam. You can actually see it in the viewfinder - you tap the zoom button, it goes to tele, and then the composition changes slightly.
It appears that the switch is based on spot or center-weighted metering as the middle image below is, in fact, taken with the telephoto cam - an overall pretty dark scene with a bright light in the middle. As it turns out, neither approach delivers particularly likeable photos.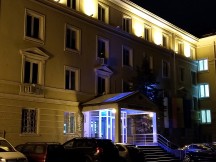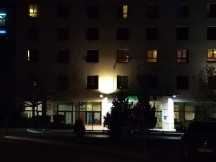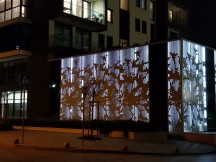 Low-light samples - telephoto camera
Feel free to pixel peep in our Photo compare tool - we've pre-selected a couple of phones we found relevant, but those can easily be replaced in the drop-down menus.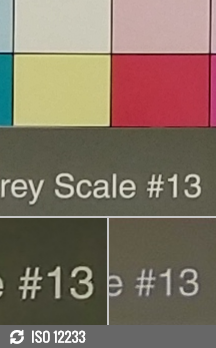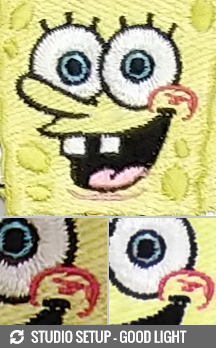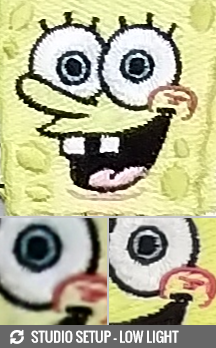 Nokia 7 plus against the Xperia XA2 Ultra and the Honor View 10 in our Photo compare tool
The telephoto camera's raison d'etre is arguably blurred background portraits though, and the Nokia 7 plus does them quite well. The mode is called Live Bokeh, because Portrait is too mainstream. Most importantly, subject separation is very competent and the artificial bokeh is very convincing. Now, do make sure to take more than one shot, as we found focus to be hit and miss.
Live Bokeh works on non-human subjects, where it behaves similarly - excellent subject isolation (even on the aloe plant), but iffy focusing.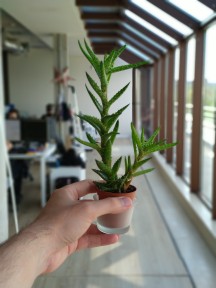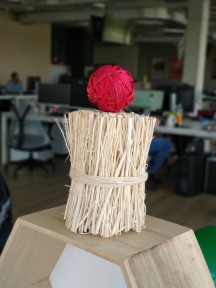 Live Bokeh on non-human subjects
Panoramas work both ways, no arbitrary left-to-right-only. At more than 3,000px tall, resolution is plenty, stitching is excellent, and detail is the same as in single photos.
The selfie camera of the Nokia 7 plus is an 16MP with an f/2,0 aperture lens, but no autofocus. Its plane of focus is a reasonable distance away from the phone and you don't have to poke the screen with your nose to be in focus, so that's good. Selfies turn out with true skin tones and overall pleasing color rendition, though that greenery may be a bit over the top.
Blurred background selfies with just the one cam aren't new anymore, and the 7 plus does them too. And it does them quite well at that. See for yourselves.
Nokia insists on having composite images taken with both the front and rear cameras at the same time, and in our experience, these are notoriously hard to frame in a meaningful way. There are two modes, either a 50/50 split with two squares side-by-side (yay 18:9, displays!), or picture-in-picture style with the selfie in the tiny window.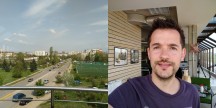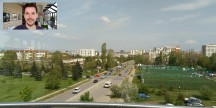 Combined selfie modes: Dual • P-I-P
Video quality
The Nokia 7 plus records video up to 2160p. It can obviously also do 1080p, but just at 30fps, there's no 60fps frame rate option. There's electronic stabilization, which only works in 1080p (as in, not in 4K) and, like all such implementations, results in a cropped coverage. You can't turn off the stabilization.
2160p videos are recorded with a bitrate of around 42Mbps - that's just about the standard number. 1080p clips get around 20Mbps, that's actually a little more than the average 17Mbps. Audio is recorded in stereo at 256kbps.
4K videos from the main cam come out sharp, detailed, and noise-free. Colors are rendered nicely too. 1080p footage is similarly above average in quality, though we can't help but think that the always-on stabilization has an adverse effect on absolute sharpness in the instances you can do without it.
4K footage from the telephoto camera looks great too, though you'll immediately notice the very different color reproduction - zoomed in videos turn out a lot warmer. Same with 1080p.
We mentioned that stabilization is only available in 1080p. Even so - it's great. You can walk, you can march, it'll smooth it out. One minor issue is that when you're panning, it may overshoot a little and take an extra fraction of a second to go back, but with slower panning you should be fine.
You can also head over to our Video compare tool and see how the Nokia 7 plus stacks up against the competition.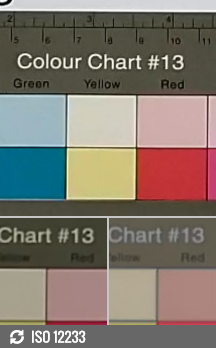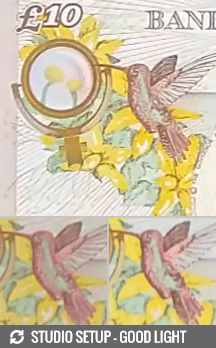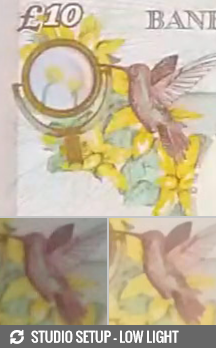 Nokia 7 plus against the Xperia XA2 Ultra and the Honor View 10 in our Video compare tool