Final words
People who want their phone to be just a phone are in for a nice surprise with the Nokia Asha 200. It's two phones for the price of one. How's that for a bargain?
The Asha series is a great place to get a bargain lately and Nokia must be happy with the performance of their entry-level phones. Despite recent woes forcing a painful review of their smartphone strategy, the Finns are like a well-oiled machine in the low end.
Joining a growing team of dual SIM phones by Nokia, the Asha 200 doesn't seem to be at odds with any of the alternatives. Although most of its competition is coming from fellow Nokia devices, the Asha 200 is different enough to warrant its existence.
If dual-SIM is a must, there isn't too many S40 phones to choose from. The C2-03 and C2-06 are touch phones and we're not sure people interested in the Asha 200 would be willing to consider them.
The X2-02 is a brand new dual SIM handset, which upgrades the basic X1-01. It will perhaps be even cheaper than the Asha 200 and throws in an FM transmitter but will that make up for the lack of a QWERTY keyboard?
Speaking of QWERTY, the Asha 200 seems to hit middle ground between two older Nokia messengers, the C3-00 and the X2-01. The Nokia Asha 201 is well worth a look too if dual SIM is not required.
As for real competition, Samsung come closest with a couple of dual SIM QWERTY messengers. The Ch@t 322 and Ch@t 222 are even more basic packages, featuring lower-res screens and inferior cameras. They both cost less or around the same as the Asha 200.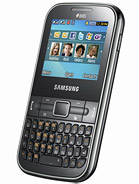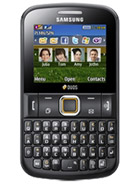 Samsung Ch@t 322 • Samsung Ch@t 222
The Asha 200 is not trying to impress but it ticks the boxes that count. It's not a novel concept, but the combination of a QWERTY keyboard and dual SIM support is a debut for Nokia, and one that can do well for them. Looks like the lowest bidder will get the job - and get it done.