Nokia has officially released in Hong Kong an action-ready Nokia N96 Bruce Lee edition, which will knock you off with exclusive accessories and back panel imprint of the legendary martial arts master Bruce Lee.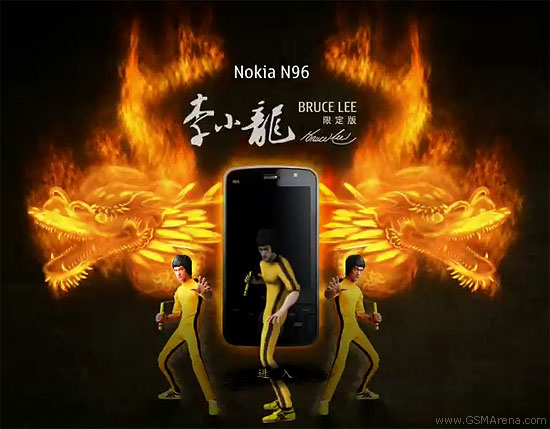 While the specifications of the Nokia N96 remain the same, the bundle includes several stylish accessories as a Bruce Lee doll, a wrist strap engraved with Lee's name and a key holder that takes the shape of nunjaku.
Sadly the N96 back panel imprint of the Bruce Lee face and signature is all that distinguishes the special edition in terms of design. Still, there is some Bruce Lee content preloaded on the phone such as a theme and some rare photos of the legendary actor.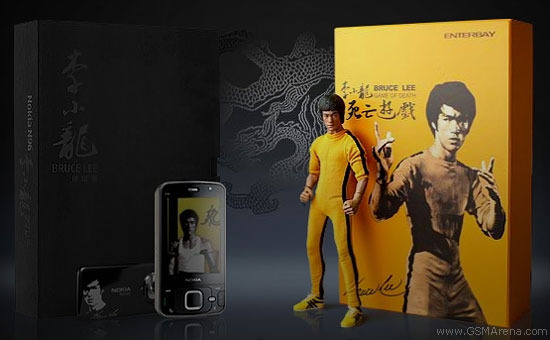 While we do like the exclusive content and the idea behind the N96 Bruce Lee edition, we wonder who will pay about 1300 US dollars for this one, having in mind the original N96 retails for just 600 US dollars. If you are still ready to make the money fly, drop a visit at Nokia online shop.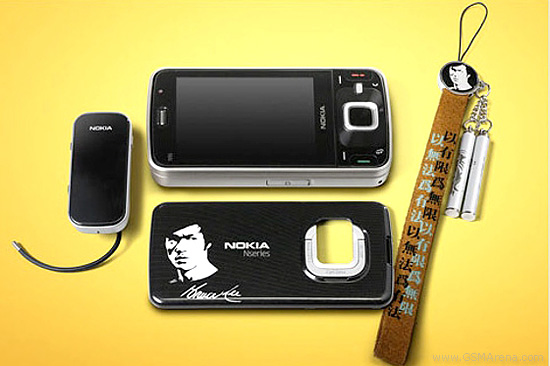 Nokia have also launched a website to promote the new N96 Bruce Lee edition, but if you have hard time opening it try the Google cached version.
The following video clip also worth seeing.
S
Where can I get this phone
u
where can i get this phone.please some1 send me some links to get this phone...
r
cool!!!!! does the have this for other phones
ADVERTISEMENT