Final words
There's a lot riding on the Nokia Lumia 800 and the Finns put a lot of work into it - well, they worked for a long time anyway. The final result manages to impress, but also brings some disappointment.
There's not much we can say about the OS - here all Windows Phone handsets are evenly matched. But with its three proprietary apps, Nokia manages to put the Lumia 800 in a class of its own. Nokia Drive, the most valuable of the three, may not please Symbian fans, but it's designed entirely in the spirit of Windows Phone - simple to use, with clean, readable labels that are free of distractions (all positives when talking about SatNav apps).
The camera has plenty of potential too - as it is, it's one of the best shooters in the Windows Phone world and has the potential to get even better with a software update that clears up some of its issues (like the overly eager continuous autofocus).
The curvy polycarbonate shell and Gorilla Glass with smooth, beveled edges give a huge boost to the Lumia 800's desirability too. The display is pretty great too, though the somewhat low brightness levels were kind of a disappointment. Still, it's better than most WP phones out there.
During this review, we were constantly bringing up the Nokia N9 - and with good reason. It shares in the great features of the Lumia 800 and does better than it in some respects. But with a niche OS and intentionally high price tag, mainstream acceptance will probably always remain out of its reach.
For comparison's sake, the Samsung Omnia W is a similar Windows Phone. It features a SuperAMOLED screen that's a match for the Lumia's. The phone is thinner too, though it uses regular plastic and metal for its build (not necessarily bad, but it's ordinary). It also loses points on the lower-res camera (5MP), smaller storage (8GB) and most of all - no free SatNav. There are navigation apps for WP already in the Marketplace, so that can be resolved (unlike the fixed amount of storage). But on the other hand, its SIM-free price is almost half of the Lumia's.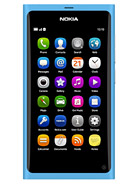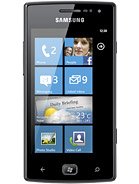 Nokia N9 • Samsung Omnia W I8350
The HTC Titan forgoes AMOLED and instead equips itself with one of the biggest screens on a mobile phone. It goes heavy on the metal and light on the plastic too. But if you like AMOLEDs and you don't really care if you will be using a mainstream OS or not, then maybe the Samsung S8600 Wave III has that to offer along with an attractive metal build.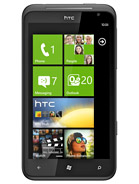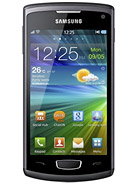 HTC Titan • Samsung S8600 Wave III
If you're looking at the Lumia 800, then you've probably decided against an iPhone or an Android smartphone. You want in on Windows Phone and that's that - and the 800 is a good entry point. The OS has matured, the Marketplace has grown and Nokia demonstrates its know-how in phone design and services with it.
The Nokia Lumia 800 will sell well - it has already risen to the top spots in popularity for several carriers. It will boost Nokia's market shares and Windows Phone's shares too - but chances are it won't dethrone the leaders. The bigger question is, will it save Nokia from their burning platform? It's too soon to tell.