Final words
It's easy to appreciate the Nokia Lumia 820 for its build quality and level of equipment, but when you realize it's just the sensible, mid-range package by the Finns, you may even begin to be impressed. As the Windows Phone platform is growing out of its infancy, the more affordable member of the new Lumia duo has a far wider audience to appeal to and it might just be able to grab that chance.
The Nokia Lumia 820 is built to a high standard and its AMOLED screen is well above average. It's a silky smooth performer too and one that has access to the third richest app repository in the business. There's also the free lifetime voice-guided navigation, which adds an extra dimension to the whole package.
As we see it, this still won't be enough to beat the droid army in terms of productivity, especially considering that the Lumia 820 is priced right about the level of droid flagships such as the HTC One X and the Galaxy S III. However, you'd have to be completely new to the smartphone business to expect WP to magically leapfrog the major platforms overnight.
What the Microsoft needs to do now is present itself as a worthy alternative of Android and iOS, offering a safe exit to anyone willing to experience something new without sacrificing any of the core functionality. From that perspective, the Lumia 820 comes in as a great option. It looks cool but its appeal goes beyond appearance. This smartphone knows a few cool tricks to keep you interested.
If you still aren't sold and would rather shop around some more, here's what else your money can get you.
As we said, the Lumia 820 currently costs as much as a Galaxy S III or an HTC One X, both of which offer 720p screens and Android 4.1 Jelly Bean. It's an uneven battle here, but we guess the Lumia 820 won't be in it for long. Its price should settle to a more reasonable level as soon as the availability widens.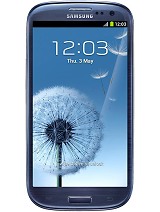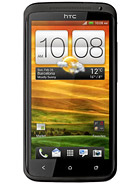 Samsung I9300 Galaxy S III • HTC One X
Eventually, the Lumia 820 will end up in the less intimidating company of the Samsung Galaxy Premier, the Sony Xperia S, the HTC One S and the Motorola RAZR M. Those three offer a choice of better screens and superior finish, on top of being more versatile and having better app stores.
However the Lumia 820 has a few tricks up its sleeve too - both in terms of features (free Sat Nav, Office package) and aesthetics (the Modern UI is brilliantly simple).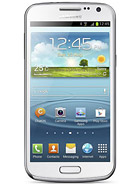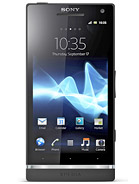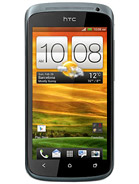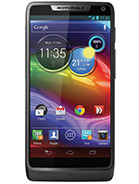 Samsung Galaxy Premier I9260 • Sony Xperia S • HTC One S • Motorola RAZR M XT905
The Google Nexus 4 might turn out to be the real game changer here. It boasts far superior hardware than the Lumia 820 and after-sale support to match that of the Finns. It also costs as low already as the Lumia 820 is ever likely to drop. However, LG and Google will really have to address the supply shortages if they are to really make an impact.
Finally, the Lumia 820 faces some competition within its very own WP camp. However, no two current WP8 smartphones have the same level of equipment. It's arguable whether it's a conscious move to make sure they don't cancel each other out, or a coincidence, but the Nokia Lumia 820 doesn't seem to have a direct rival. It slots in instead between HTC's Windows Phone 8X and Windows Phone 8S. These two are you best options if you are looking to move slightly up or down the WP ladder.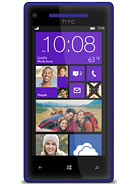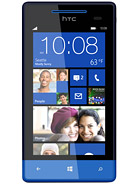 HTC Windows Phone 8X • HTC Windows Phone 8S
The Nokia Lumia 820 is a solid smartphone - a massive update over any of the first generation of Finnish WP devices, it has a better shot at competing with its Android rivals. The Google-powered competition still has a comfortable lead and even the huge leap Microsoft's platform has taken, combined with Nokia's design expertise, isn't enough to overturn the status-quo overnight. On the other hand, things are closer now than they have ever been. The Lumia 820 brings Windows Phone another step closer to the moment when it will no longer be just a fresh looking alternative, but the prime choice for power users.
And Apple shouldn't lower its guard either - the Nokia Lumia 820 is a midrange smartphone that was never supposed to threaten the iPhone, but its bigger brother, the Lumia 920 might have a thing or two to say about it.