8MP Carl Zeiss camera
The Nokia Lumia 900 has an 8MP camera with a lot to brag about - it has a 28mm wide-angle F2.2 lens by Carl Zeiss and a cleverly designed sensor, which allows you to produce 8MP photos with 4:3 aspect ratio, or 7.1MP photos if you want 16:9 aspect ratio.
The camera UI is pretty simple - you have your viewfinder and some controls on the right. From top to bottom they are the still/video camera toggle, virtual zoom buttons and an extended settings menu. On the left you have an arrow that takes you to the images taken with the camera, alternatively you can do a swipe gesture too.
The camera app on Windows Phone offers extensive settings, ranging from scenes and effects to white balance, contrast, saturation, sharpness, ISO and more. You have a dedicated Macro focus mode but no face detection. The flash can be set to auto, forced or off.
The camera key will wake the phone with a single press - that is unlocking it, and start taking shots. Unfortunately it doesn't utilize the proximity sensor as before for pocket/purse detection and now the camera app can be accidentally started in your pocket.
The 8 MP shooter on the Lumia 900 was a reasonable capable performer in terms of image quality. There is a good amount of resolved detail and colors were good, if slightly oversaturated. The camera also boasts pretty good dynamic range and even though noise levels could be better they are still tolerable.
Here go some Nokia Lumia 900 full-res camera samples:





Nokia Lumia 900 camera samples
Photo quality comparison
The Nokia Lumia 900 has joined our Photo comparison database and will strut its stuff against the likes of Android front-runner Galaxy S III and the 4X HD by LG.
The tool's page will give you information on what to watch out for.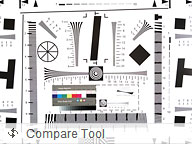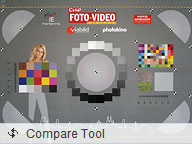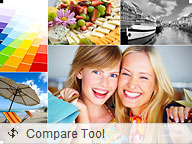 Nokia Lumia 900 in our Photo Compare Tool
Great HD recording
The video camera interface is identical to the still camera one and has plenty of features too. You can use scenes, calibrate contrast, saturation and sharpness, change the white balance or exposure compensation and also add image effects. You can use the LED as a video light too.
Windows Phone has yet to break the 1080p barrier and the Lumia 900 isn't the phone to do it. It's limited to 720p, which is now within the reach of cheaper smartphones. Still, it's quality, not quantity that we're looking for.
The video quality is really good like it was on the Lumia 800 - there's a lot of resolved detail for a 720p shooter, the image looks crisp and free of noise and artifacts. Videos are shot with 14Mbps bitrate, which is more than some 1080p shooters and double of what the N9 does. Videos have stereo sound but at a low bitrate (it hovers around 80Kbps).
Continuous autofocus is available while recording. Here's an example of what the Nokia Lumia 900 is capable of.
We've prepared an untouched 720p@30fps video sample from the Lumia 900's camera for direct download.
Video quality comparison
The Video comparison tool will show you the Lumia 900 compared to its peers, the Omnia W and Xperia U but feel free to choose an opponent of your liking.
The tool's page will give you information on what to look out for.