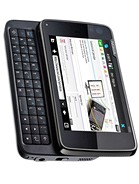 ?
I em in love with this device, but Maemo OS is it Linux or what is it?
The video recording is not that great, and no Wi-Fi N to extend wireless captivity?
A
one's opinion would differ from another and it's funny to read smarties here who talk too technical, people who enjoy phones for various reasons.
i cant wait for the review of this phone, it had been a guide for me to buy phones... cheers y'all
Total of 14923 user reviews and opinions for Nokia N900.