Nokia N8 and the upcoming movie Tron Legaxy certainly have a thing going on as a Tron theme has taken over the company's official blog, Facebook, Twitter channel.
The Facebook fanpage has a new profile picture showing the logo of a company called Encom, the company that the character of Jeff Bridges works for in the original movie from 1982.
Next up it's Nokia's Twitter channel, which features some strange tweets in binary and shortly after that a message from Nokia staff claiming they're trying their best to take back the control of the Nokia blog from Encom mainframe.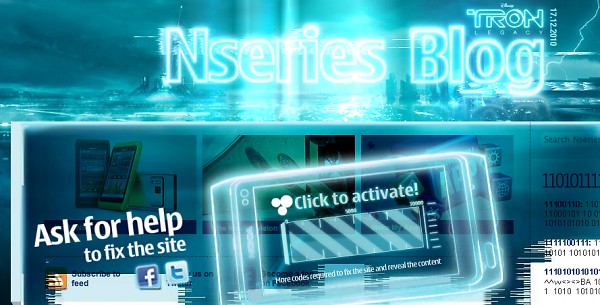 When you get to the Nokia Nseries blog you can really tell they've got all hands on deck to run a viral ad campaign including their latest Nokia N8 and the upcoming movie Tron Legacy.
The blog looks like it's been hacked and you need to enter a code to unlock some secret content. Now we're not going to ruin it for you, but there's more than one riddles to solve. We got through the first one. If you need tips, check out the HELP links leading to Facebook and Twitter.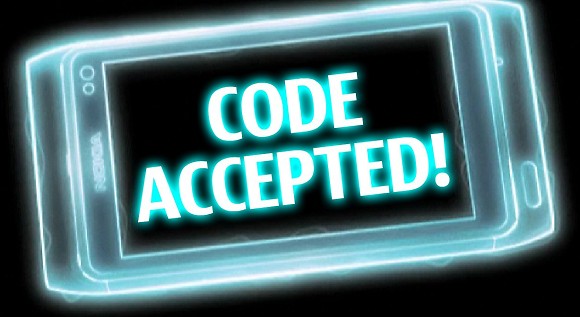 s
At least he will get flash eventually unlike the deluded iphoners who worship the cult of steve posted from a pc because i have the capability to use more then one mouse button
b
the bakwaasss apple iphone not ever worth buying... NOKIA the best
k
its very good web site.i like it
ADVERTISEMENTS