Web browsing and organizing skills
The Nokia X2-01 can do the job although it will definitely not be your first-choice device for web browsing. Speed is limited to EDGE and the small low-res screen doesn't help much either. But, hey nobody expected exceptional skills here. But even if someone did – nobody is being charged.
The default browser on the Nokia X2-01 is the Opera Mini 4.2. It's long been standard issue web browser on S40 phones. The Opera Mini browser supports multiple tabs and the compression notably improves loading time and saves on data charges.
The organizer of the Nokia X2-01 is our last stop. It's as elaborate as on more advanced S40 phones. You get the full package with a large number of time management applications with a user-friendly interface. All the basics are covered – calendar, alarm, stopwatch, calculator, unit converter, notes, voice recorder, etc.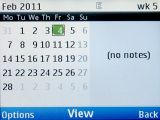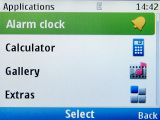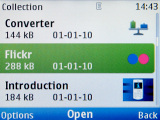 Calendar and other useful apps
Final words
Alright, we have to be fair. The Nokia X2-01 made it all so easy for us – it was a quick in and out. Now, obviously there's a lot of things missing but it would be wrong to say it's all for the sake of being cheap.
Features were left out entirely on purpose – the ones left were picked so carefully that the X2-01 ended up without any direct competitors. Adding even the most basic of features will turn the X2-01 into a completely different phone.
Add a 2-megapixel camera for an LG GW300, or WLAN for a Nokia C3, pick dual SIM for a Samsung Ch@t, or 3G for a Nokia E5. You can go all the way up from the Nokia X2-01 but never down. This doesn't quite pass as a compliment but one thing you can't take from the X2-01 – it's unique.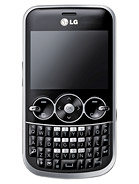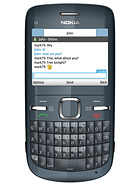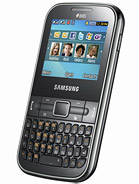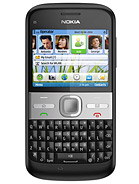 LG GW300 • Nokia C3 • Samsung Ch@t 322 • Nokia E5
On top of that, the Nokia X2-01 will only be available on select markets via authorized Nokia stores or carriers. But it's a phone you can easily snatch off the Internet.
If you do, you'll be getting an entry-level messenger which is probably worth every penny you paid. A decent screen and an awesome keyboard, social skills and messaging and a music package complete with a 3.5mm audio jack and a microSD card slot. For the right user, the Nokia X2-01 is the perfect package at the perfect price – about 75 euro.
The Nokia X2-01 is bottom of the food chain and proud of it. The right attitude will pay off.