After a long and dramatic series of rumors, and only two days before Nokia's online event, a promotional video of Nokia X7 for Three UK surfaced in YouTube, and brought a great deal of excitement to us.
The relatively short video clip should bring nothing but joy to Nokia's Symbian fans. It shows the upcoming X7 with the latest version of Symbian UI and, honestly, the improvement from what we are used to seeing from Nokia up until now, is dramatic. The new Symbian UI looks sleeker and, more importantly, appears to be running much faster than its contemporary. The hotly anticipated web browser update has found its place on the Nokia X7 and is said to be three times faster than the current Nokia offering.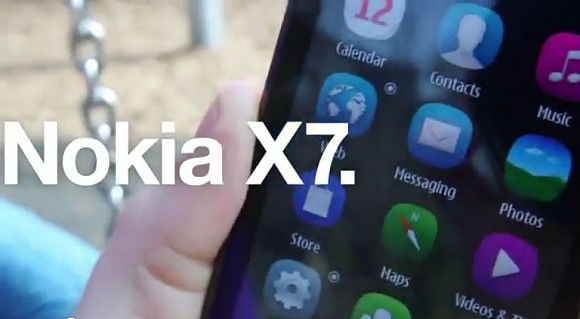 The changes which Nokia shows in its Symbian UI are definitely pointed at the right direction. We can't help but wonder however, if they haven't come a bit late, since it is a known fact that the OS in question is on its way out of the company's future road map.
We are all but sure that the full details on the new UI, along with the upcoming devices which will feature it, will be revealed at the Nokia online event on April 12. Meanwhile, check out the video below and tell us what do you think.
D
Nokia X7 is the best smart phone ever which has been produced in the cell phone history.. The impressive thing is it has all the main priorities which must be included in a smart phone.. http://www.cdmacellulars.com/nokia-x7-will-enter-india-next-m...
D
fm transmitter ive seen only on a few feature phones the fact is, nokia crammed all those great useful features in the n8 and processors? does every manufacturer make its own? or do they buy them? nokia can easily put a 1ghz cpu, but dont see ...
D
What??? Yes they do contribute to productivity... and? Were we not talking about processors? Is Nokia the only manufacturer with excellent camera, FM transmitter, and HDMI? Stop asking questions and argue properly...
ADVERTISEMENTS