NVIDIA is rolling out update 2.1 for the Shield Tablet, which updates the Android version from 5.0 to 5.0.1.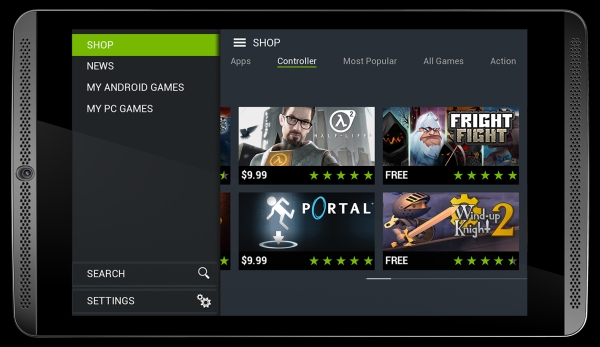 Along with the newer version of Android (which mostly includes bug fixes), the tablet also gets new effects in the Camera Awesome app, Shield Power Control Menu, OpenGL 4.5 support, localization improvements, memory optimizations, and general UI performance improvements.
Check your Shield Tablet to see if the update is available for download.
r
Why can't I transfer a file on my SD card using es file manager after updating to lollipop..
I
Samsung SUCKS! Their App Store Sucks. Their Apps Suck. Their Interface Sucks. Their Office Suite (Hancomsoft office) Sucks. Everything Samsung makes sucks (even their Washers/Dryers). They will never, ever, ever, ever, ever, reach the quality of Appl...
D
I'm starting to wonder if nvidia should do phones.