OnePlus 6 to get Nightscape and Studio Lighting camera features from the 6T
The new OxygenOS Open Beta 6 for the OnePlus 6 is now rolling out and it contains a number of new features coming straight from the newly released OnePlus 6T. This one doesn't come as a surprise because the company promised to bring the nifty camera features to the OnePlus 6 and since the latter uses the same camera setup as the 6T, there's no reason not to.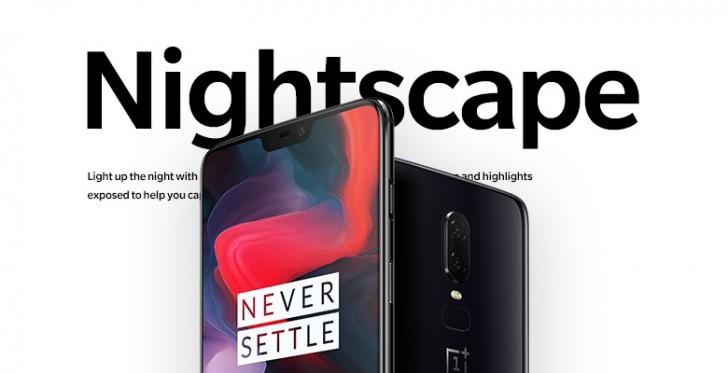 As promised, the Open Beta 6 delivers the so-called Nightscape mode for hand-held long exposure shots and the Studio Lighting effect for professional-looking portraits. The latter, however, isn't a mode of its own but it's automatically applied by the software when it detects faces in the normal or portrait mode.
Other features include the new home-baked navigation gesture system that we found on the OnePlus 6T, improved UI, better screenshot experience, new Google search box design and further optimized Gallery performance and magnification gestures. And, of course, the November security patch is here too.
There's no word on when the stable build will be available but unless there aren't any issues it probably won't take long if there aren't any unexpected software issues along the way. So if you are running the Open Beta software on your OnePlus 6, go check out the new features.
5
May be or may not be, but the price is almost half less, so for a bit of "not that good as pixel" it's more than ok...
Android Pie will come to 5 and 5T in December or January also the 3 and 3T are also eligible but will come later in Q1 2019.
?
Even the 3T would get pie. What are you talking about?