You may already know that OnePlus unveiled new smartphones today - the OnePlus 7 Pro, its new flagship, and the OnePlus 7, a more affordable option for those on a budget. But these in fact weren't the only handsets to make their global debut at the company's grand event.
They were joined by the OnePlus 7 Pro 5G, because it can't be a smartphone launch event in 2019 without the "5G" buzzword being present, it seems. And Qualcomm CEO Cristiano Amon on stage saying "5G is here", even though so far that hasn't been true for most places across the world.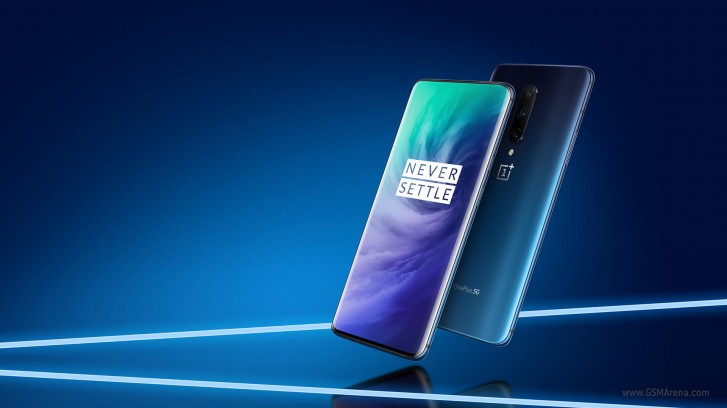 As the name implies, the OnePlus 7 Pro 5G is unsurprisingly just a OnePlus 7 Pro with a 5G modem instead of the 4G one. For 5G you get Qualcomm's X50, working in tandem with the Snapdragon 855 chipset to give you all of the amazing things 5G promises - which for now means higher speeds and much lower latencies.
It's unclear if the 5G version will have the same RAM/storage options as the 4G model, or when it will launch, or how much it will cost you - though do expect to pay a price premium for all that 5G goodness. What is clear is that in the UK the OnePlus 7 Pro 5G will be exclusive to EE.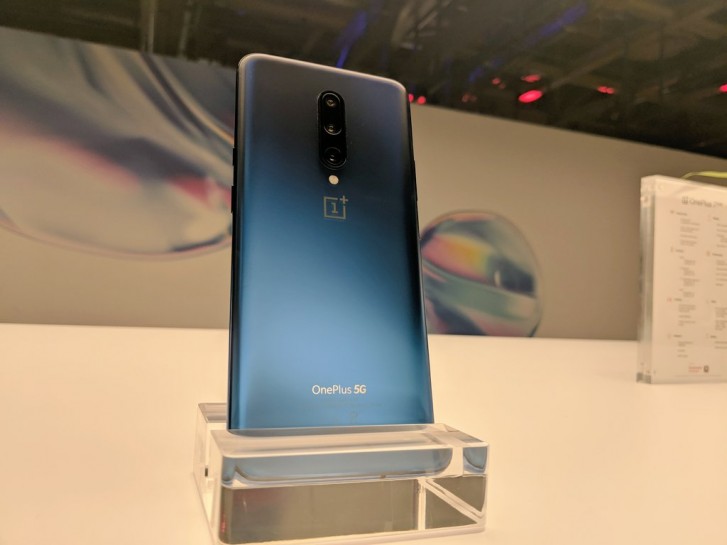 While Vodafone has announced plans to go live with its 5G network over there in a few cities on July 3, EE hasn't set an actual date yet, just saying the rollout is "imminent". For what it's worth, you can head over to this page on the operator's website and register your interest in the new technology, and it will notify you when it's about to go live and you can purchase 5G phones such as this version of the OnePlus 7 Pro.
After the UK, it will show up in Finland at some point, launching on Elisa.
5
Damn how this "5G" will be in even the cheapest phones in 2 years max. I think technology is alot easier to R&D than it was even 5 years ago. So making 5G phones more expensive than a normal flagship price is... i don't know... selfish...
Having 5G phone and 5G network nowhere to made. Some third world countries dont have even 3G network lol. This is getting funny. I bet my monthly salary that here in Slovakia we get a 5G network not before 2025 :-)
?
https://www.androidauthority.com/snapdragon-x55-modem-955052/
ADVERTISEMENTS