Design
The OnePlus 8 Pro is so far the most refined iteration of a design that we first saw with the OnePlus 6. It's not a fresh look but manages to be distinctive simply by not being yet another phone with a square camera cutout in the corner on the back.
But while the back of the phone manages to defy the status quo, the front is a different matter altogether. The front of OnePlus phones has mirrored whatever was the current trend at the moment. Whether it was notches, popup cameras, to now hole punches, you can expect to see it on the latest OnePlus phone. Throw in a curved screen and the OnePlus 8 Pro looks like just about any other flagship Android smartphone on the market.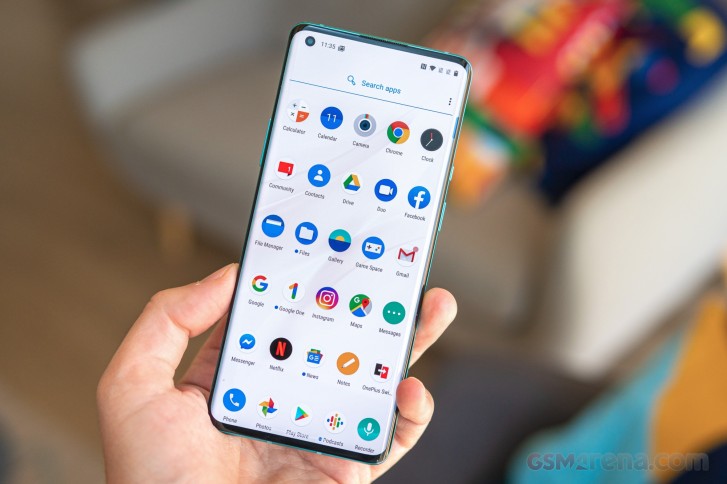 It's not a bad design by any means and the phone does look quite attractive with its thin bezels and a screen that goes halfway across the side of the phone. However, OnePlus isn't winning any awards for originality here, with the company getting what are essentially hand-me-downs from Oppo. You can often guess what the next OnePlus phone is going to look like based on an existing Oppo phone.
Of course, cost-cutting is a big part of this exercise, as OnePlus phones are made in Oppo's facilities. Still, it would be nice to get a totally original OnePlus design sometime.
Lack of originality aside, our other major complaint with the design is that the phone is still quite big and heavy. The size may or may not be an issue for you personally but the weight does tend to get cumbersome after holding the phone for a while. This is one area where the regular OnePlus 8 has a huge advantage, as it feels so much thinner and lighter in hand.
Aside from these flaws, the OnePlus 8 Pro feels fantastic in hand. The Glacial Green finish on one of our review units has a silky smooth texture that looks great and feels even better. The buttons all operate with tight tolerance and nice tactile feedback. The slider to control sound mode continues to be a useful feature and operates with such firm, satisfying clicks that it makes you want to slide around just for the heck of it.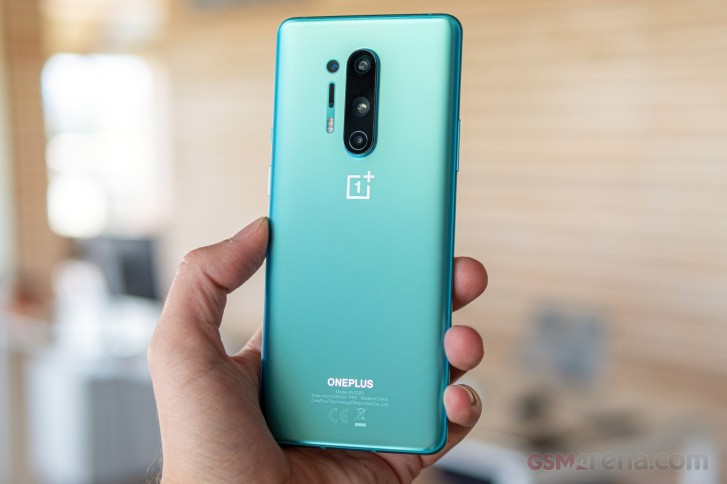 The camera bump on the back, weirdly enough, isn't as bothersome as we expected it to be. OnePlus has done a good job balancing the phone so it never really wobbles much when it's on a desk. You can use the phone just fine this way and unless you tap the screen unusually hard the phone stays stable throughout.
Of course, the big addition this year was the IP68 dust and water-resistance rating. Now, OnePlus phones have had a basic level of ingress protection for a while now but they were never rated against any industry standard. This time around, you know they've put in additional work in making sure the thing is sealed tight enough to meet the IP68 rating. This just gives additional peace of mind if you do end up using the phone in a wet or dusty environment.
Overall, it's still a good-looking and well-built smartphone. It's not going to stand out like that bronze Galaxy Note20 and it would be nice if OnePlus could come up with at least one truly original design in the future. But that shouldn't take away from the fact that this is still a well-made and practically designed phone.