Opera has announced that it is discontinuing its Opera Max service.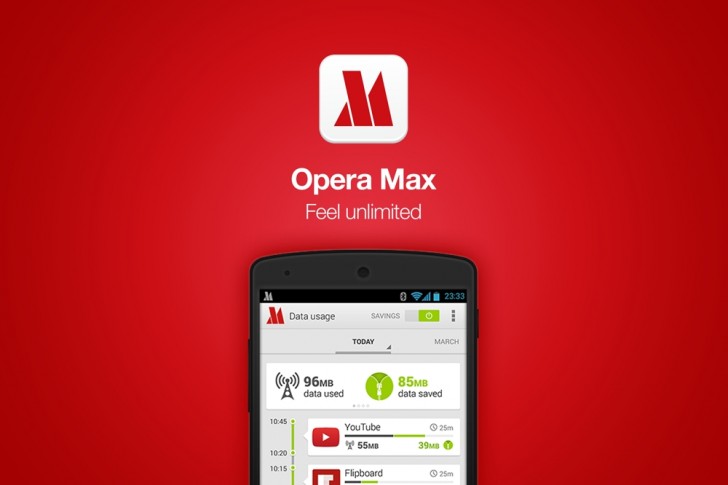 The company clarified in a blog post that Opera Max had a "substantially different value proposition than our browser products, and represented a different focus for Opera." The company said that it will henceforth be focusing on its browsers and upcoming products.
Opera Max was an app for Android that would route all the consumed data on your device, whether it was over Wi-Fi or cellular network, through Opera's VPN server. It did this primarily to compress the size of all media files on all the apps, including images, videos and music. By running it through a VPN, it also masked the data from your ISP.
The app has now been pulled from the Play Store. Service to existing users will continue for a short period of time and Opera will be informing them when it's time to pull the plug server-side.
D
long lost day of opera max
D
And the nexus 5 appears again.
S
Opera has been a lovely company, still doing ok after the acquisition, although a shadow of itself. Opera Max helped me survive in Canada, with their insanely tiny data packages.