Software
Oppo R11 3 runs ColorOS 3.1, based on Android 7.1.1 Nougat. The level of customization runs deep within the ROM, making it rather far off from the standard Google-developed mobile experience. Units sold outside of China still come with the full Google suite, which means plenty of doubled apps provided by both Oppo and Google.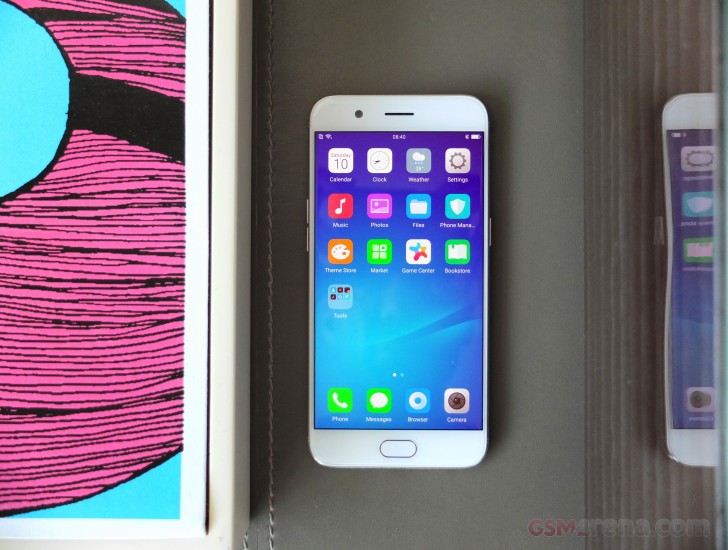 The user interface is the familiar mash-up of Android in functionality and Apple's iOS in looks. There's no app drawer on the default launcher. Instead, every app you install gets dumped onto the homescreen.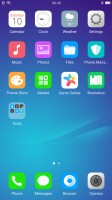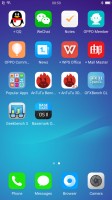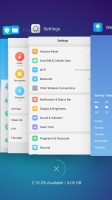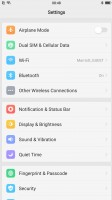 The homescreen • no app drawer • the task switcher • settings
The Lockscreen features a constantly changing slideshow of images. The notification shade features only notifications and nothing else. The toggles, brightness bar, music controls, Oppo Quick Share, and various app shortcuts are all placed in a Control Center-like second shade, which you pull up from the bottom. Yes, iOS through and through.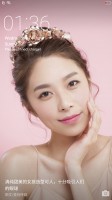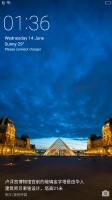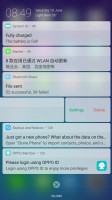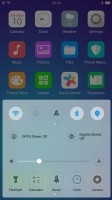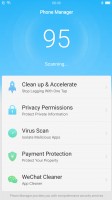 The lockscreen • the lockscreen • notification shade • the control center • Phone Manager
Unlike iOS, however, the UI here is theme-able and there are various themes you can download from the Oppo's Theme store.
Finally, there is a Phone Manager quite similar to what Huawei and Xiaomi have with the same name. It has memory cleaner functions, handles the app permissions and encryption, virus scan, among other things.
Performance
Oppo R11 is the first smartphone to feature the Snapdragon 660 chipset. The new chip by Qualcomm offers a powerful octa-core processor housing the company's custom Kryo 260 cores - four of those cores are ticking at 2.2GHz and the other four at 1.8GHz. Oppo says the new CPU will offer 20% performance bump over the Snapdragon 653 found inside the Oppo F3 Plus.
There is a new Adreno 512 GPU which should offer 30% performance increase over the 510 GPU inside the Snapdragon 653 platform.
Oppo R11 has 4 gigabytes of RAM, while its Plus version will pack 6 gigs.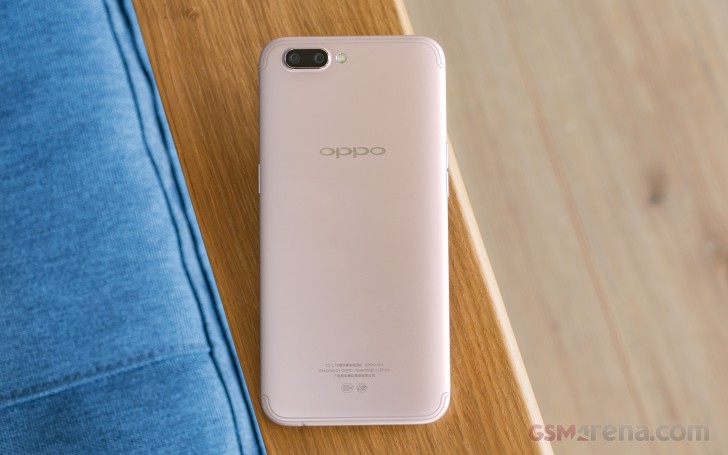 Indeed, Geekbenching the Oppo R11 revealed a noticeable performance increase when processor tasks are concerned, both multi-core and single-core. It did better than the F3 Plus featuring the previous S653 chip and it even wan't that far from the results by the flagship Snapdragon 835 inside the Mi 6.
GeekBench 4.1 (multi-core)
Higher is better
Xiaomi Mi 6
6719
Samsung Galaxy S8
6656
Oppo R11
5777
Oppo F3 Plus
4695
Oppo F3
2798
GeekBench 4.1 (single-core)
Higher is better
Samsung Galaxy S8
1991
Xiaomi Mi 6
1929
Oppo R11
1596
Oppo F3 Plus
1438
Oppo F3
764
There is at least 30% jump in the graphics performance as promised, and the Adreno 512 easily takes the spot of our favorite GPU for the upper mid-range class.
GFX 3.1 Manhattan (1080p offscreen)
Higher is better
Xiaomi Mi 6
41
Samsung Galaxy S8
36
Sony Xperia XZs
32
Huawei P10
22
Oppo R11
15
Oppo F3 Plus
10
Xiaomi Redmi Note 3 (S650)
9.1
Xiaomi Redmi Note 4 (S625)
6.2
Oppo F3
4.5
GFX 3.1 Car scene (1080p offscreen)
Higher is better
Xiaomi Mi 6
25
Samsung Galaxy S8
25
Sony Xperia XZs
20
Huawei P10
14
Oppo R11
8.6
Oppo F3 Plus
6
Xiaomi Redmi Note 4 (S625)
3.4
Oppo F3
2.4
Basemark X
Higher is better
Samsung Galaxy S8
42370
Huawei P10
39433
Xiaomi Mi 6
38541
Sony Xperia XZs
33815
Oppo R11
20350
Oppo F3 Plus
16695
Xiaomi Redmi Note 3 (S650)
14732
Xiaomi Redmi Note 4 (S625)
10446
Oppo F3
6148
Finally, the compound tests are usually the most important tells of a smartphone's performance and here the Oppo R11 is behaving close to a flagship-grade. Sure, it isn't as good as the latest Galaxies and Mi 6 with the Snapdragon 835, but it's very close to the still flagship-grade S820 platform and that's quite an achievement for a mid-ranger.
Basemark OS 2.0
Higher is better
Xiaomi Mi 6
3547
Samsung Galaxy S8
3376
Huawei P10
2910
Oppo R11
2386
Sony Xperia XZs (S820)
2386
Oppo F3 Plus
1890
Xiaomi Redmi Note 3 (S650)
1537
Oppo F3
1085
Xiaomi Redmi Note 4 (S625)
1050
AnTuTu 6
Higher is better
Xiaomi Mi 6
177326
Samsung Galaxy S8
174435
Sony Xperia XZs (S820)
133574
Huawei P10
126629
Oppo R11
118677
Oppo F3 Plus
91458
Xiaomi Redmi Note 3 (S650)
75051
Xiaomi Redmi Note 4 (S625)
61616
Oppo F3
53008
Oppo R11 and its Snapdragon 660 are easily leading the upper mid-range class in terms of performance. Qualcomm did a wonderful job with the 660 chip, while Oppo did the smart thing of adopting it first. This gives Oppo a big edge over the current crop of mid-rangers and makes the R11 an easy pick when performance is concerned.
The S660 is manufactured at the 14nm process and is quite energy-efficient. We are yet to perform our battery life test on the R11, but we can already appreciate how cool the R11 remains on the outside after going through various benchmarks for the better part of an hour.