If the Snapdragon 710 chipset wasn't enough, perhaps this Oppo R17 Pro rumor can make you a believer – the dual camera will be upgraded with a dual aperture.
Like the Galaxy S9 and, more recently the Note9, the R17 Pro shooter can reportedly switch between f/1.5 and f/2.4. Which aperture is used will depend on the lighting conditions. The f/1.5 mode will be used for low-light shooting and natural bokeh, f/2.4 for sharp photos in daylight.
Oppo R17 Pro dual-aperture F1.5/F2.4#oppo #OppoR17 pic.twitter.com/rBUH0lS6Zh

— 📱 🖥️ 👦 👦 🔍 🇮🇩 (@bang_gogo_) August 14, 2018
The PBEM00 model - the one that was benchmarked yesterday - has appeared on TENAA, which shows that the dual camera is a 16+5MP shooter. The 5MP module will likely be relegated to depth sensing and it will be the 16MP module that has the dual aperture.
The R15 Pro had a 16+20MP dual camera, so this would be something of a downgrade. We'd wait for the official unveiling before drawing conclusions, though.
Update: Here's a short clip of the camera module, demonstrating the difference between f/1.5 and f/2.4. The camera sensor is reportedly based on the IMX519 sensor, the same one that was used in the R15 (1/2.6" sensor, 1.22µm pixels).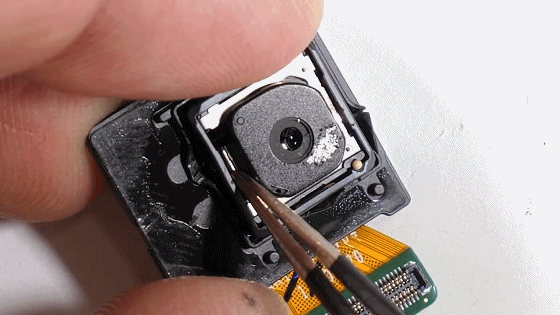 n
You are being fed a bunch of horse apples. Compare the SUPER tiny image sensors, on smartphones, with the LARGE sensor on a full frame or APS-C crop sensor found on d-SLR's, and then ask yourself, will an f1.8 work THAT much better than an f2.2 set...
H
Not sure which offers better performance: a good 1.4+ micron sensor (talking in pixel size) with a good set of lenses, or a variable aperture with small pixel size. If anyone has enough info, please share!
L
I dont get the use of dual aperture in smartphones pretty sure f1.5 wont blow the highlight nor it will be soft to be unsuable