Oppo R1S went official in China back in April. It's a worthy upgrade over its Oppo R1 predecessor with better camera, better Snapdragon 400 chipset and LTE Cat.4 connectivity.
Today Oppo has launched the smartphone in Malaysia, where it is called Oppo R1L. It has identical specs and costs RM 1,198 or about €290.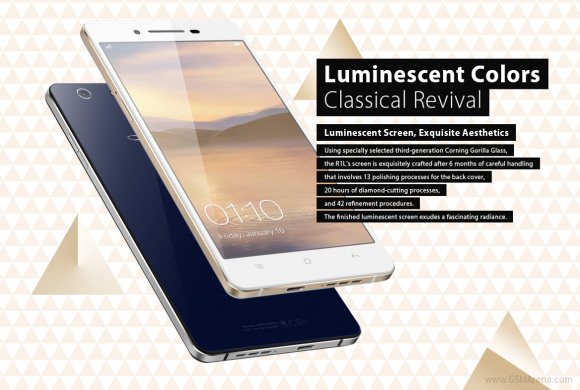 In case you need a refresh, the Oppo R1L features a 5" 720p IPS display and comes in a super slim 7.1mm shell. It is powered by the wide-spread Snapdragon 400 chipset with a quad-core 1.6GHz Cortex-A7 processor and 1GB of RAM. It has a 13MP rear and 5MP front camera, both capable of 1080p video recording. It supports LTE Cat.4 connectivity, the most important upgrade on its predecessor.
Now that Oppo R1L, also known as R1S, has broken the Chinese exclusivity, we expect it to roll out in even more markets soon enough.
p
u guys know what..in our shop nowdays.. a lot of customers come to trade in their iphone,samsung,htc and sony for a oPPo smartphones.. man...i cant believe it..but it happen man.. wht customers said is..they love oppo performances, cameras, videos,...
z
Oh,new Sony Xperia Zc budget phone is here... :D
D
nice design but copy of Huawei P7