OxygenOS 5.1.11 for OnePlus 6 fixes screen flickering, improves HDR mode
Today OnePlus started rolling out OxygenOS 5.1.11 to the OnePlus 6. As usual this is a staged distribution, so only a limited number of users will receive it in the next few hours. A broader rollout will happen in a few days after the company makes sure there are no critical bugs. The initial push isn't based on regions, it's just randomly sent to a subset of devices.
The new build fixes the screen flickering issue in daylight that surfaced last month. This occurred in bright ambient lighting conditions when adaptive brightness was turned on.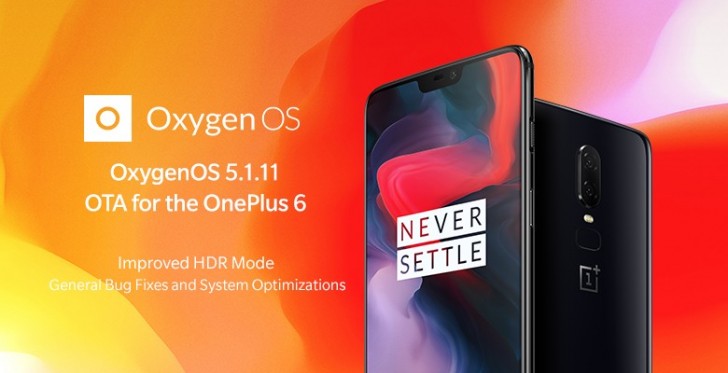 Additionally, the camera HDR mode has been improved (though specifics haven't been shared). Wi-Fi connections should be more stable after applying this update, and the changelog also mentions "optimized network connection". General, unnamed bug fixes and improvements are baked in as well.
Finally, you now have the option to confirm your PIN code without tapping the checkmark button - just enter the numbers and, if they're correct, as soon as you've typed the last one the phone will instantly unlock. The toggle for this new feature can be found in Settings > Security & lock > PIN.
K
Nice update now battery is more optimized
T
If you think they make bugs you should see others. Most people didn't even have that bug. Other phones release fixes all the time as well. Part of having a phone, OnePlus just is faster on fixing them.
ADVERTISEMENTS