It's not like we didn't already know it, but Google has now officially confirmed that Android apps will be available on Chrome through the Play Store. The confirmation came in the form of a session description on the website of the company's I/O 2016 conference.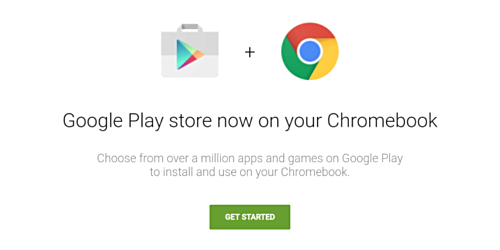 The description has apparently been pulled, but not before it was captured by tech media. Here it is:
Today we announced that we're adding the best mobile app experiences in the world, Android apps and the Google Play store, to the best browser in the world, Chrome! Come to this session and test your Android apps for Chrome OS. You will get hands on help from our friendly engineers on how to optimize your Android app for Chromebooks.
The description also said that the first 50 developers who show up for the session will get a free Chromebook "so they can get a head start bringing their apps to Chrome!."
L
So it is not coming to Chrome, but actually only to Chromebooks.. Poor... Windows won't die... just because they are still better.. but it might be wake-up call to reduce the prices of products.. especially Office.
?
People are saying RIP to Windows But in reality I see no way that Chrome Books will alter Windows Windows will still be preffered for companies,cooperations and PC gaming. Android and Chrome Books are inferior to Windows.
D
Bye Bye Windows xD We won't forget you , We'll always remember the deadly blue screen, Trojans and viruses . RIP Microsoft .
ADVERTISEMENTS