While it's growth may be slowing, Pokemon Go is continuing setting new records. Case in point: a new report from market research firm App Annie, which says that Pokemon Go has now become the fastest game to hit $600 million in revenues.
According to the data released by the firm, the game hit the milestone in around 3 months, surpassing other extremely popular games like Candy Crush Saga, Puzzle & Dragons, and Clash of Clans that took 200, 400, and 500 days, respectively, to achieve the same revenue figure.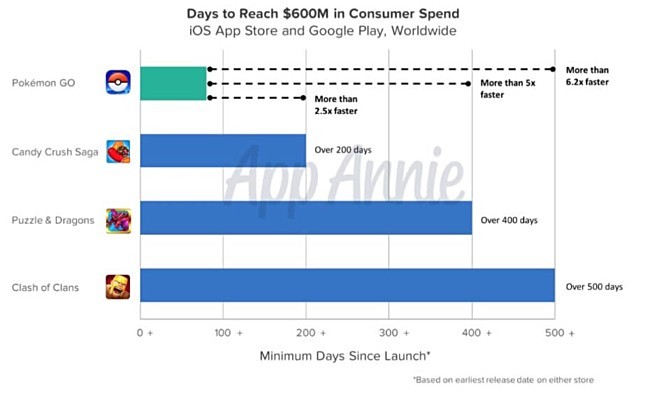 The report also revealed that around 45% of the total time spent on Android games in the US in Q3 this year was spent playing Pokemon Go. This compares to 55% time users spent for the next 19 games combined.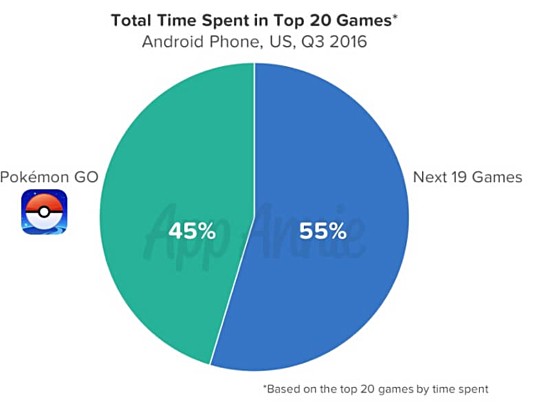 M
Pokémon haters still wants to know every single new about Pokémon Go... I think they love it more than Pokémon Go's fans
R
I called them sheep becoz they pick to pay a lot of money and invest their budget in them not by choosing to play them.Every person has the right to play any game he likes,but spending over 1-2k or even 4k $ is absurd for a game that doesn't offer th...
D
"People are sheep and don't know how to play and pick the better games." just cuz of that sentence i dismissed ur whole post (that had some good points) look, people will play what they like, whatever that is and nobody has the right to call anothe...