In many ways, the new Razer Phone is a dream come true for many Android fans who covet the absolute best in terms of hardware, with an enviable spec sheet that should make the industry stalwarts sit up and take notice. But one area where the spec sheet felt lacking was the headphone jack. After all, this phone is being marketed to enthusiasts and as such you would expect a headphone jack on it.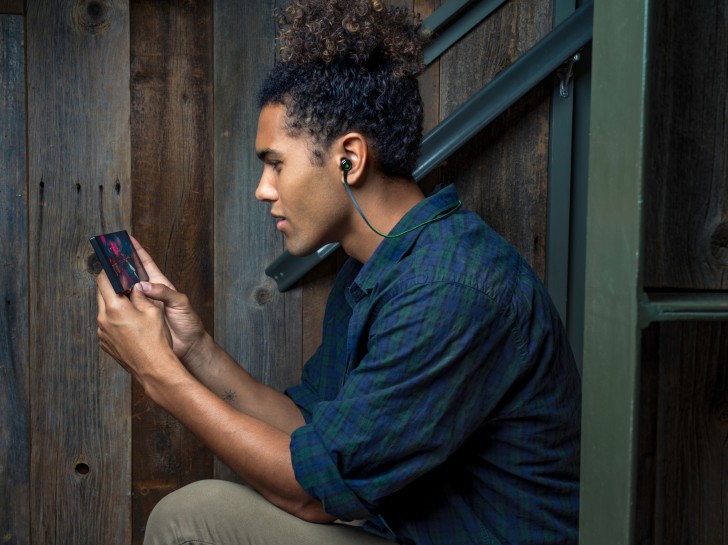 Razer's CEO, Min-Liang Tan, has taken to Facebook to clarify the reasons for not having a headphone jack on their new phone. Tan mentions that by not having the jack take up space inside, they were able to increase the battery capacity by as much as 500mAh and improve thermal performance.
He also points out the audio adapter that comes bundled with every Razer Phone, which has a 24-bit THX certified DAC. Lastly, he would also have you know that Razer has just released two new pair of headphones, the HammerHead and the HammerHead BT, specifically for the new phone. The HammerHead has a USB-C connector and the HammerHead BT (pictured above) connects over Bluetooth.
To be really honest, this explanation was mostly unnecessary as it says nothing you can't figure out for yourself. Moreover, it's also unnecessary because Razer is well within its right to remove the headphone jack from its phone and the customers can always choose to vote with their wallet. Also, the headphone jack removal ship has started to sail, just like it did with removable batteries, and perhaps consumers just need to get on board with it. It's hard to move forward if you insist on keeping one foot in the past.
?
People are primitive so manufacturers can shove down anyhing on people's throat. In other words people will still buy those phones. It's not surprising since people buy all-glass, curved edge, non-removable battery phones.
D
I mean hole in phone. Its not a hole as a hole :-) Some holes are nice to put something in but thats other story. Headphone jack is going to its end as it was when congress a european union in may of 2012 said all chargers must been unified an...
D
so they remove the speakers too, there's a BT and a hole is to you ugly right?