Today is the day that the Razer Phone is shipping to UK customers who pre-ordered it, but there is a bit of an issue.
One Three UK customer pre-ordered expecting same day delivery of the Razer Phone but received a delivery estimate of November 20. He promptly contacted Three UK support and found out that the deliveries will come on November 22 due to shipping delays.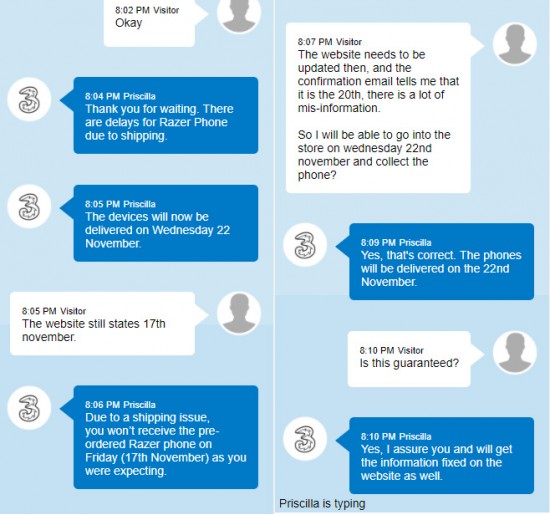 Some users have reported that they are getting the Razer Phone delivered today so maybe some stock has been received from Razer.
Will you order a Razer Phone for yourself? If you are unsure whether it's worth it - see our opinion on the matter.
D
Haha well you are lucky as I went to Weston and they have none :-(
?
Mine has 28 nov as delivery date and i dont know why !
D
I cant get mine yet. Slovakia is not supported BTW. Does anyone have one piece for sale?