Design and handling
Here's a Realme family portrait from the Indian market - from left to right you have the Realme 6, the Realme Narzo 10 (Realme 6i globally) and the Realme 6i (Realme 6S globally). The two phones on either side are identical, while the Realme Narzo 10 is slightly taller, despite having the same screen size.
Design-wise, the Realme 6i looks a normal smartphone of today. Only the front uses glass - it's Gorilla Glass 3, to be exact - while the back is made of polycarbonate. The frame is parts aluminum and part plastic.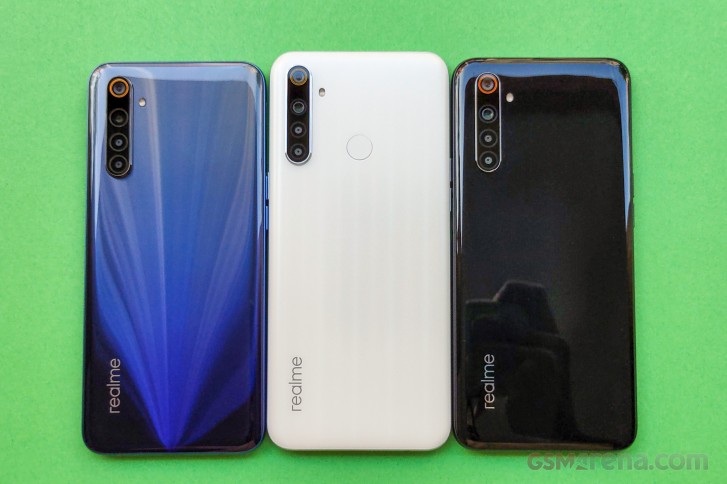 Moving to the side frame, we like the clickiness of the power button, which has the fingerprint reader embedded in it. The fingerprint reader placement is ideal for right hand use. Picking the phone with your left hand, you can either unlock it using the face recognition feature or register your middle or index finger on your left hand.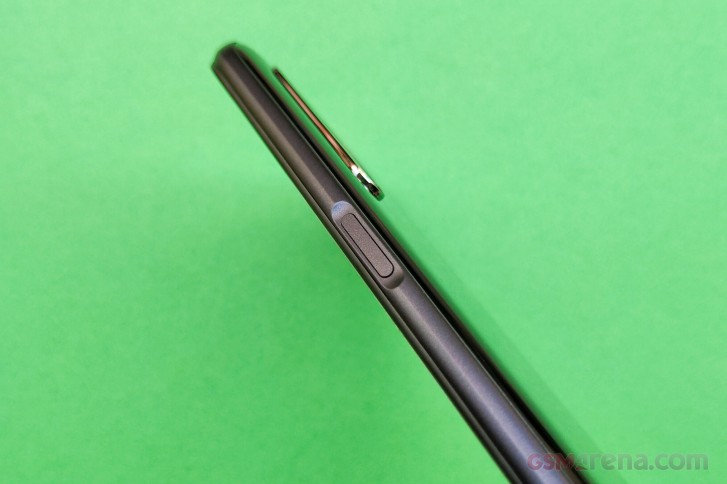 On the opposite side are the volume buttons - two individual, nicely clickey ones.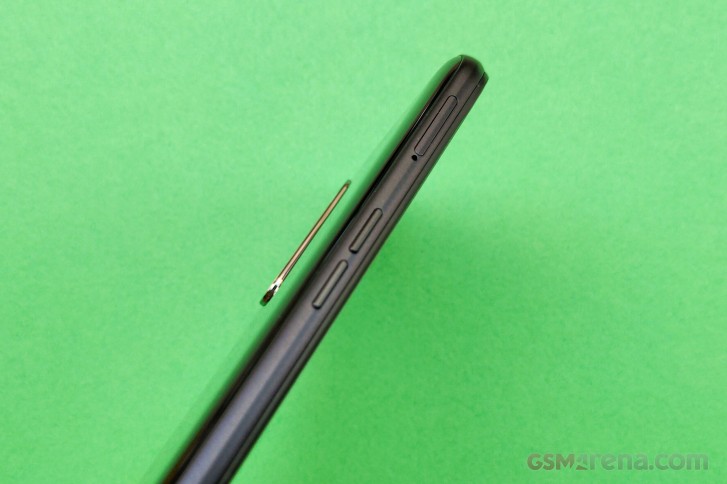 The SIM tray is our favorite tri-card one - it can use two SIMs and a microSD card at the same time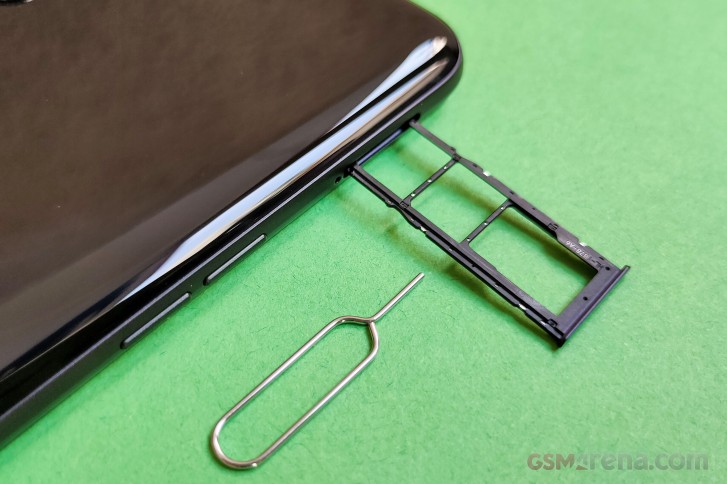 The Realme 6i's essentials are at the bottom - the USB-C port is here, the speaker, the audio jack, and, of course, the mic. It's nice that Realme included both a USB-C and a 3.5mm headphone jack on the 6i.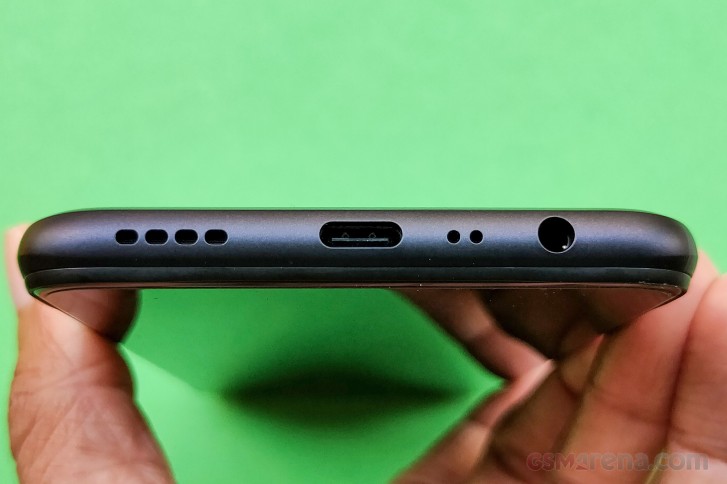 The Realme 6 has a decidedly prettier pattern on the rear panel. The comet-like finish on the Realme 6i gets lost in the blackness of our review model.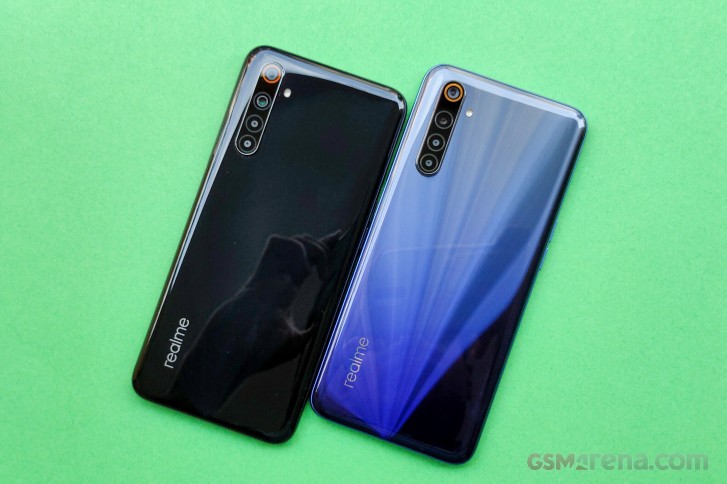 There's a small curvature to the front panel for added comfort while the back has a more pronounced curve to the sides. We would have appreciated a bit more curvature though. And the camera bump is big enough to cause wobbling unless you put on the included silicone case.
The front of the device comes with thin side bezels while the top and bottom come out a bit thicker. The punch-hole camera design is particularly interesting, though, as the camera itself looks a bit bigger than usual while the bezel around it is surprisingly thin. Maybe a bit far from the left edge eating away a good chunk of the screen real estate. Maybe a centered design would have been better, although we found this to be quite subjective.
The Realme 6i isn't very heavy for a 6.5-incher at 191g. It fits well in hand and in pockets, thanks to its slim profile, provides enough grip to be used safely even without its case, and above all - has an excellent design for a budget phone.