Realme has stirred things up with its upcoming MagDart magnetic wireless charging solution and Realme Flash smartphone. The pair is expected to debut tomorrow but ahead of the big announcement, the folks over at XDA Developers have managed to provide us with a look at both the Realme Flash and its MagDart charger.
The brief demo shows us a quick charge which tops up the phone from 18 to 25% in just three minutes. A full 0-100% charge is said to take less than an hour. There's a satisfying click in the beginning and we can also immediately hear the fan inside ramping up.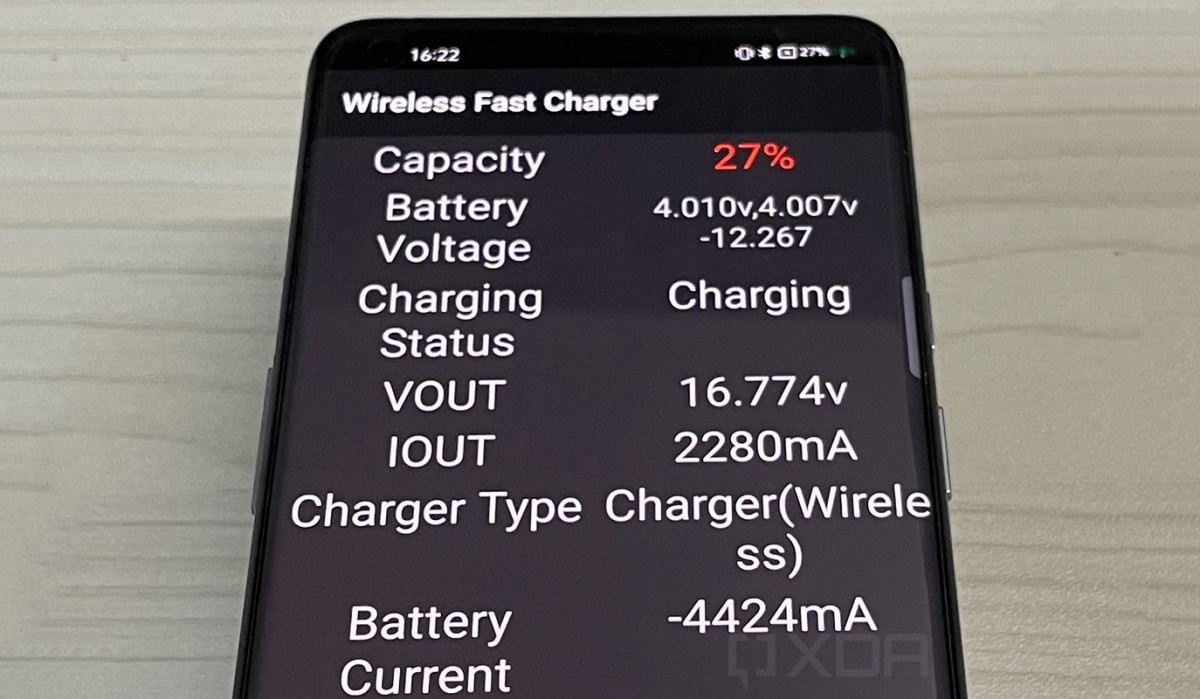 A separate image reveals more details about the charging speeds and battery capacity but we can't deduce much from the snapshot except perhaps that the battery is split into two cells.
Realme has previously teased that their upcoming MagDart charger will be 440% as powerful as an unknown reference point (likely Apple's 15W MagSafe charger). At this point, it's all a guessing game and we'd better wait until tomorrow to hear the full tech details.
A
Amazing, I can do the same with... my usb-c docking station where I just slide my phone down and up! :D
Y
whats the camera there in this phone?
c
The charger will be held in the back of the phone. They will advertise a bug as a feature like Apple did. They will say you can now use your headphones while charging you phone wirelessly
ADVERTISEMENTS