48MP Quad Bayer main camera with a 5MP sidekick
The Realme X's primary camera uses the Sony IMX586 sensor - a 48MP Quad Bayer variety with a Type 1/2" overall size and 0.8µm pixel pitch. It's paired with an f/1.7 aperture 26mm-equivalent lens. Unlike some implementations of this particular imager, this setup lacks OIS.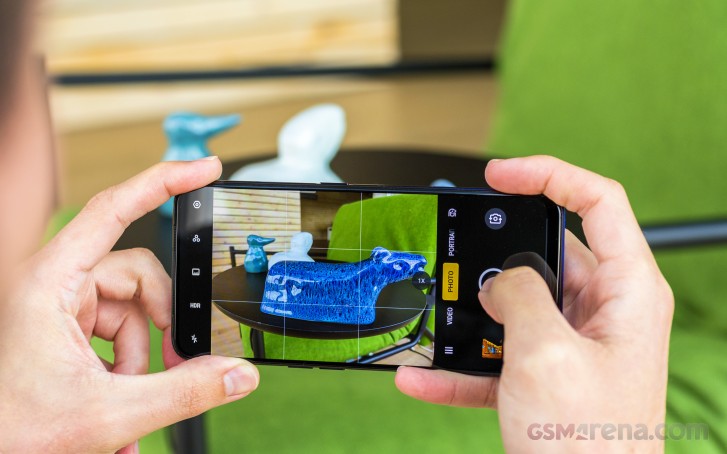 There's a 5MP depth sensor to aid in simulated bokeh modes, and it uses an f/2.4 aperture lens, for what it's worth.
The camera app offers AI scene recognition - you'll see a small icon when a scene is successfully recognized, and the software will tweak all settings accordingly. Food, snow, pets, sunsets, grass, among other scenes, are detected mostly correctly.
The app has three major modes - Photo, Portrait and Video - and you can swipe between those. The new Chroma Boost toggle is on the opposite end of the viewfinder, accompanied by the HDR and flash settings. Chroma Boost is an advanced HDR mode, which stacks a couple of images and offers even further improvements in the dynamic range and occasionally - better color saturation.
There is also a hamburger menu with a few more shooting modes - Expert (manual settings), Pano, Time-lapse, Slow-mo, and Nightscape. The latter is a pseudo-long exposure handheld mode for night photos akin to Huawei's Night mode and the Pixel's Night sight. There is also a 2X zoom toggle, but it does a simple digital zoom - there is no telephoto lens on the Realme X.
In the Expert mode you get to tweak exposure (ISO in the 100-6400 range and shutter speed in the 1/8000s-16s range), white balance (by light temperature, but no presets), manual focus (in arbitrary 0 to 1 units with 0 being close focus and 1 being infinity) and exposure compensation (-2EV to +2EV in 1/6EV increments).
Image quality
The Realme X's daylight shots look nice and have a certain pop to them - contrast is high and colors are vivid, likely a conscious decision on Realme's part. Dynamic range is quite wide, even if some detail is lost in the extremes in high-contrast scenes. To be fair though, the cloudy outdoor shots here are not easy to pull off, and it's handled them respectably.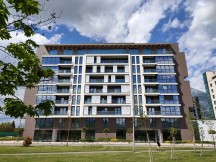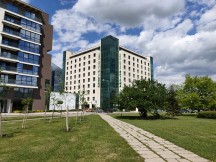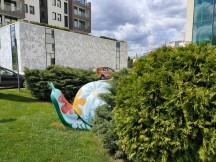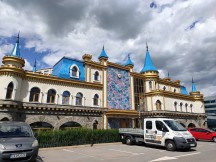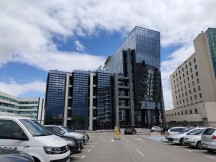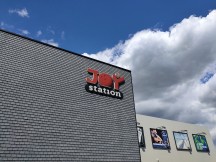 Camera samples, good light, AI on
There's a lot of detail captured and sharpness is kept all the way to the corners. Areas of uniform color do show some noise, but you need to be looking for it.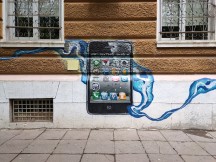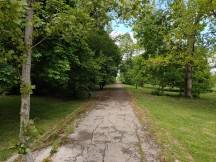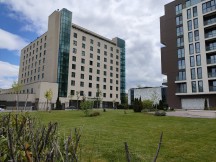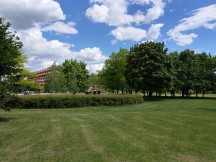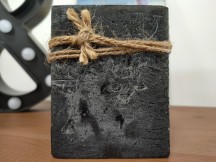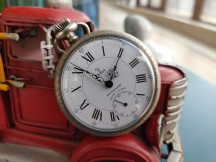 Camera samples, good light, AI on
On the Realme 3 Pro we observed that the HDR mode made for the liveliest colors, but on the X here you'd be getting the most saturation out of Chroma boost - as the name would logically imply, in fact. It's too much Chroma for our tastes, especially given the already punchy output with the toggle off. Meanwhile, we found HDR to make little to no difference. Ultimately, our preferred settings for the Realme X remain as on the 3 Pro - AI on, Chroma boost off, HDR auto (or off, either way).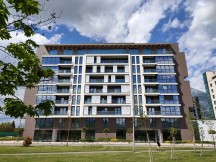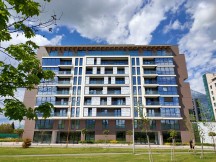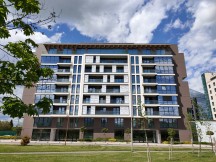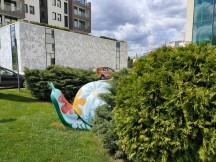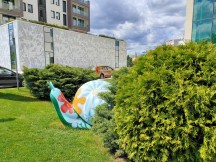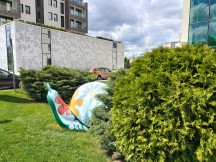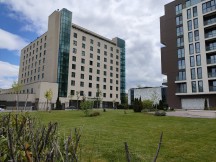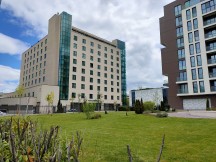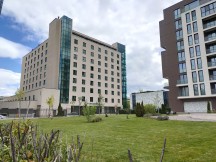 Regular • Chroma boost • HDR • Regular • Chroma boost • HDR • Regular • Chroma boost • HDR
Those are all 12MP photos we've been looking at until now, as that's the default setting and that's how the sensor is designed to work. You can, however, switch to 48MP resolution in settings. You do stand to gain an improvement in absolute fine detail if you stare long and hard at 12MP shots upscaled to 48MP and native 48MP images side by side. Of course, there needs to be a lot of light for that to happen.
Regular low-light photos from the Realme X are good, though the phone has a tendency to underexpose. It does retain colors very well, and captures good detail.
Nightscape is what Realme calls its pseudo long exposure night mode. It delivers a healthy boost in the shadows and works miracles to keep the highlights from blowing. There's a noticeable if not dealbreaking drop in fine detail, however. Unlike the Realme 3 Pro, on the X there's no crop.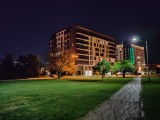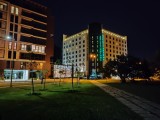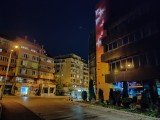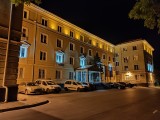 Low-light samples, Nightscape mode
Once you're done with the real world samples, head over to our Photo compare tool to see how the Realme X stacks up against the competition.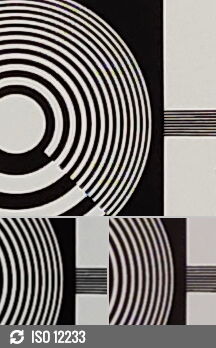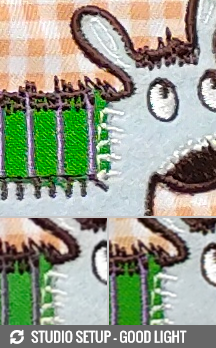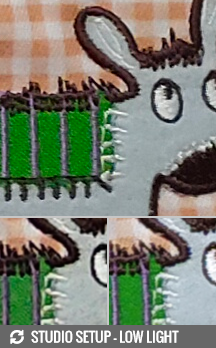 Realme X against the vivo V15 Pro and the Redmi Note 7 in our Photo compare tool
Portraits
As was the case on the 3 Pro, the Realme X takes excellent portraits with some of the best subject detection we've seen. Naturally, the right setup of unruly hair against a contrasting background will expose its flaws, but if you don't pixel-peep, the Realme X's portraits will consistently please you.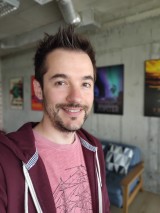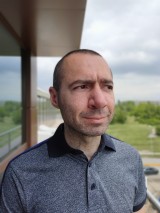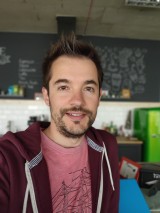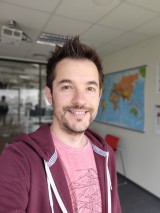 Portrait samples, human subject
The same holds true for taking pictures of random objects instead of people - the Realme X is capable of isolating a subject with great precision.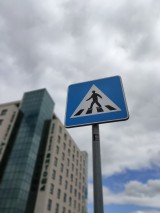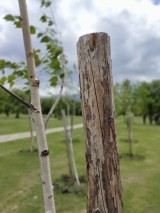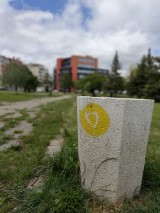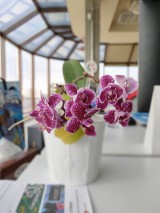 Portrait samples, non-human subjects
Selfies
The Realme X's motorized mechanism pops up to expose the 16MP selfie camera. It has an f/2.0 aperture lens and fixed focus. On the software side, there are all sorts of beatification enhancement options like skin smoothing and eye enlargement and face thinning, and whatnot.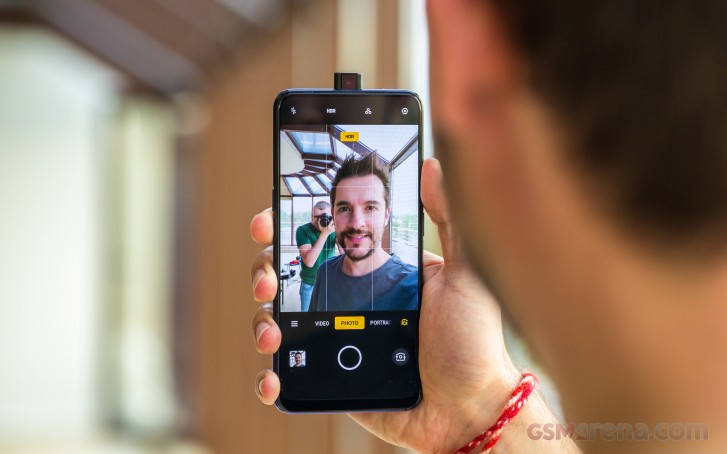 In abundance of light, when the phone can keep the ISO at base or close, you'll get super detailed and sharp selfies. In even moderately dimmer conditions that call for, say, ISO 400 there's a noticeable drop in sharpness at the pixel level, likely caused by aggressive noise reduction. In any case, colors are rendered nicely, and dynamic range is reasonably wide.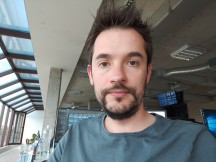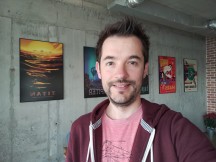 Selfie samples, all enhancements off
Should you choose to go all in on the enhancements, you can expect something along these lines.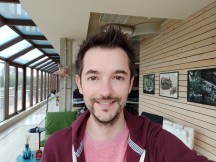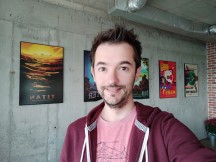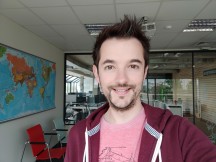 Selfie samples, all effects at max
Selfie portraits are quite good too, even though they don't get the benefit of a dedicated depth sensing camera as on the back. These are captured at 8MP instead of the full 16MP, but 8MP is enough, we reckon. The phone does a good job with subject separation and we didn't get clipped ears or the like. Again, anything less than ideal light will result in a raised ISO and a drop in sharpness if look up close.
Video recording
The Realme X records video up to 4K at 30fps. There's no 60fps mode in 1080p resolution, though this could be subject to a software fix since the 3 Pro has it and it uses the same chipset. You get the option to choose between the h.264 and h.265 codecs. There's no mention of video stabilization in the menus or the viewfinder but the slight crop in 1080p/30fps suggests it's stabilized.
As we observed on the 3 Pro recently, Realme is being very generous with the bit rates it uses to encode videos. 4K footage gets 50Mbps while 1080p/30fps is allocated a similarly above average 20Mbps when using the h.264 codec. It's then a little odd that the audio bit rate is just 96kbps (though it's still stereo, which is nice).
4K footage is packed with detail but is also a bit noisy if you stare closely at both the road and the clouds. Color rendition is on point and dynamic range is good as well. As was the case on the 3 Pro, the 1080p clips look a bit oversharpened, but still quite good. Here, the blotches of noise on the road are made more visible, however.
Stabilization is only available in 1080p/30fps, but it does work well, unlike what we saw on the Realme 3 Pro. It still fails to completely cancel out shake from walking, but does smooth it out a lot, and if you're standing in one place instead of walking, footage is shake-free. Pans are handled well, too.
Here's a glimpse of how the Realme X compares to rivals in our Video compare tool. Head over there for the complete picture.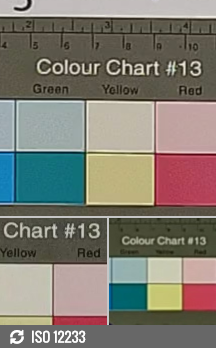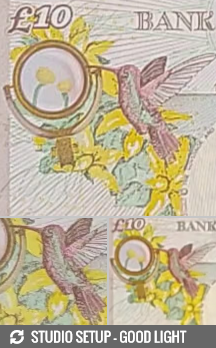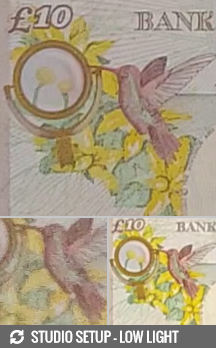 Realme X against the vivo V15 Pro and the Redmi Note 7 in our Video compare tool