There is big news today for those of you who pre-ordered the Hydrogen One phone from Red. But first, we'll try to recap as quickly as possible for those who missed the initial wave of news about this phone.
Red is a maker of professional-grade video cameras who held pre-orders this past summer for a $1,200-$1,600 modular smartphone with a new kind of 3D screen that can be seen in either landscape or portrait orientations. It's a phone made for hard-core photo and video enthusiasts or professionals.
Alright, moving on to the news. Founder of Red, Jim Janard, writes in a forum post that he and the President of the company, Jarred Land, both are carrying near-final prototypes of the Hydrogen One which Janard mentions is exactly the phone the two have ever wanted.
Here are some newly revealed specs
Qualcomm Snapdragon 835 for all variants
One headphone jack
Dual SIM
Expandable storage via microSD (hybrid SIM tray)
*4,500 mAh battery
The post also included some very carefully worded descriptions about the phone's size. With phrasing like "2 oz more than most 5.7-inch phones", "slightly bigger than other 5.7-inch phones", "tad thicker", and "solid", we can expect the phone to be quite large and heavy.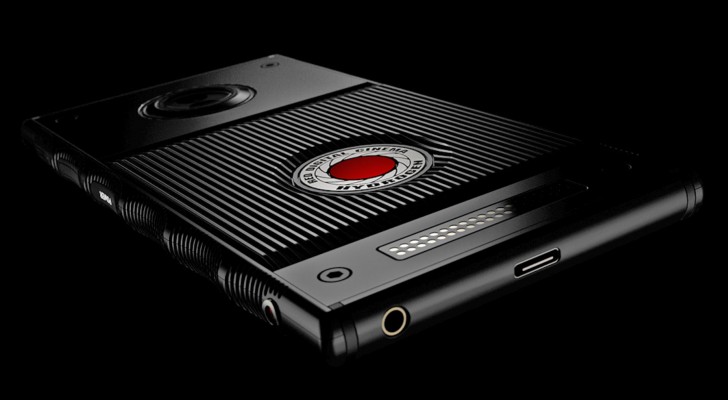 Red's phone will be able to take 3D 4V video with either side of the phone and its "holographic" screen will display them in pixel layers rather than transposed images. So this is a whole new approach to 3D.
As far as how this new format of content can be shared with non-Red smartphones, Janard explains that social media partners will be announced soon enough.
You will not be disappointed with who is supporting Hydrogen 4V. Big Dogs.
Carrier support is coming, though Red is tight-lipped about any more detail than that. "Safe to say it is as good as it gets." Carrier models are coming sometime in the summer while pre-ordered units will arrive a bit before then.
If you wanted to take a look at the hardware, Red will be holding a Hydrogen Day at Red studios to show pre-order customers the new hardware. This would take place sometime in April. In its current state, prototype hardware is being shown to partners as they develop a Hydrogen Service platform for finding and uploading 4V content.
Check out the Source link for the full announcement post including details on how to shoot and create 4V content.
Thanks for the tip!
F
Samsung Exynos processors have custom cores and they leverage the trust zone aspects of the ARM designs in uniquely useful ways. BigLittle was so terrible that Apple copied it for their latest processors. I guess you need to go do some more reading...
T
I know Red is no stranger to the game. They're a startup as far as being a smartphone company. So far, they're making moves that will entice enthusiasts into buying their phone.
M
how the hell they can add 500mah to battery where almost batteries with size of twice the jack space barely can ad this much to battery! just another shit from a phone seller to sell the product!
ADVERTISEMENTS