Rumors and official information about the upcoming Redmi flagship are already tangled in one incomprehensible mess where you can't distinguish right from wrong. However, some screenshots that are reportedly from the phone revealed a bit more info about the device, including its codename Raphael.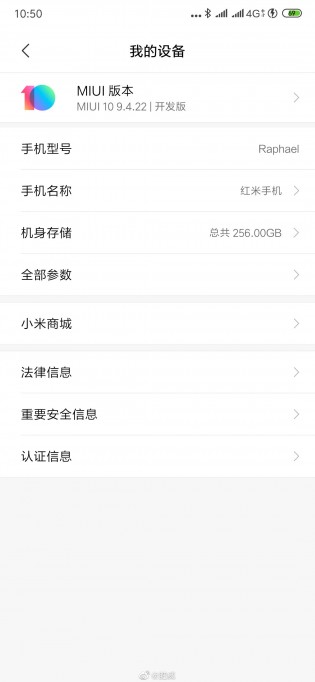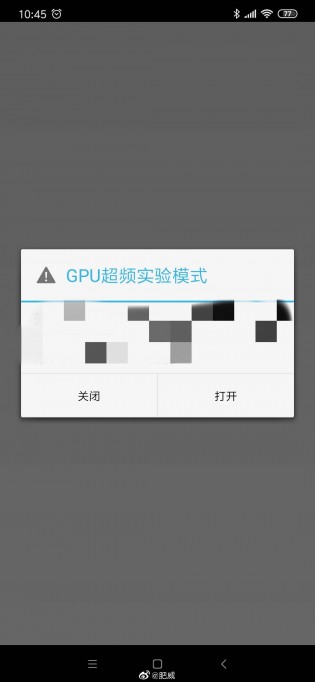 Screenshots from the Redmi flagship
The Redmi flagship that will not be named Redmi X will have 256 GB storage after the brand manager said the name would be better than that. We also saw some specs, suggesting 128 gigs of storage, so it is highly likely there are two memory variants of the phone. The screenshot also reveals MIUI 10 9.4.22, but this is probably the latest beta build from April 22.
What is more interesting, is an error with the header "GPU Overclocking", and while the actual error message is hidden, we see you can either select "Close" or "Open". This means Redmi is probably jumping the hype train of so-called AI assistants that optimize the CPU and GPU and could arrive with Game Turbo that is already available at numerous Xiaomi smartphones.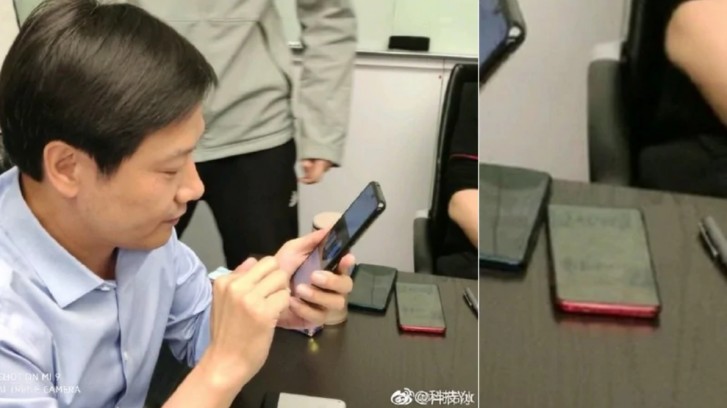 While the phone is codenamed Raphael, we don't know if it is after the religious archangel or the Italian High Rennaissance painter. For all it's worth, the Xiaomi Mi 9 was codenamed Cepheus, the mythologic king that has a constellation named after him.
S
Well the Mi 9 64 GB is exactly the same price the Mi 8 64 GB was when it came out in 2018 so I don't understand what you mean by overcharging. And stop complaining about not having the Redmi Note 7 Pro, at least we got Mi 9 and Mi 9 SE, in India th...
D
Come on Xiaomi, why not unveil the specs once and for all ?
T
Redmi and Realme, neck in neck on who wants to be on top. I love the competition, we customers win.