Report: Apple dominates smartwatch market during Q1 2019, sees growing competition
The global smartwatch market grew 48% in the first four months of 2019 compared to the same period last year according to data from Counterpoint Research. Unsurprisingly, Apple is still the leader in terms of shipments with a solid 35.8% market share. Samsung, on the other hand, saw a substantial 127% YoY increase as it's market share jumped to 11% ranking it second overall. Chinese brand imoo comes inthird with its 9.2% share.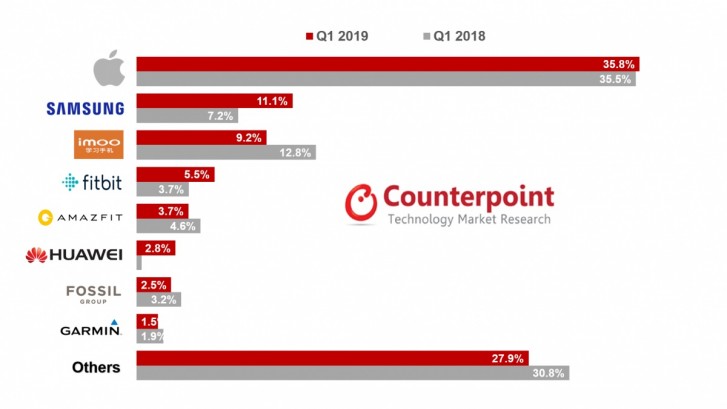 The new figures show that the smartwatch business is, in fact, growing quite well and more importantly features a more diversified look thanks to new offerings from the likes of Samsung Fitbit and Huawei. More specifically, Counterpoint analyst Sujeong Lim remarked that the inclusion of a more traditional round watch case alongside improved battery and LTE connectivity managed to put Samsung's latest Galaxy watches in the hands of more Android smartphone users.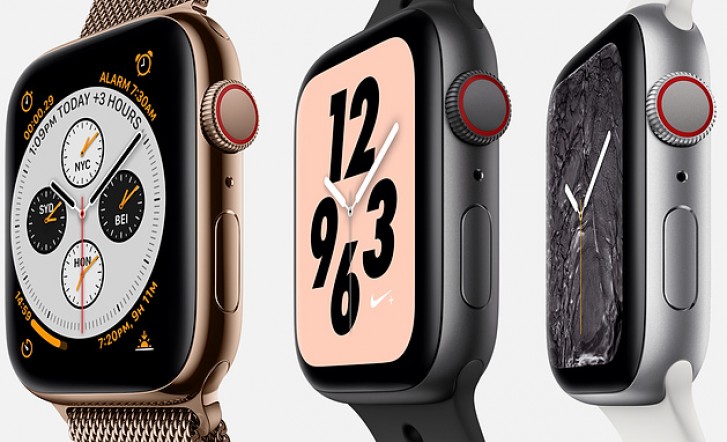 According to Counterpoint's Satyajit Sinha, one of the main selling points with Apple's latest Series 4 watches are the abundance of health related features, headlined by the electrocardiograph (ECG) sensor. Apple is also working to bring support for its ECG feature to more than 20 new countries including Hong Kong, France, the UK, and Germany.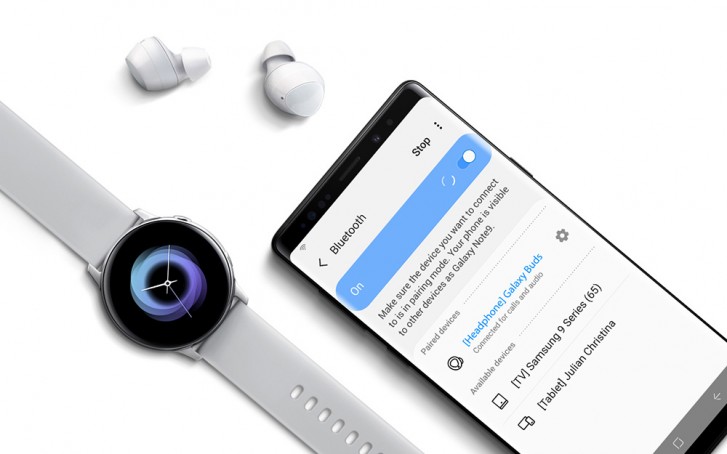 NFC, GPS, and fitness tracking are other highly sought after features for smartwatch buyers and are considered the main drivers of the growing adaption rate. On the other hand, limited battery life is the biggest deterrent of potential buyers regardless of price and region.
D
Lol, galaxy watch are much nicer, especially with a metal band. FYI I had them on my hand and nothing special about them.
M
You have to see and wear it to understand LOL. Its the only watch out there which can give you a premium feel. Rest of all are like cheap plastic or Toy metal watch. Unfortunately I am no more with IOS so its a piece of watch now for me. But still I ...
P
its the NEW IMOO ... self milking cow
ADVERTISEMENT